Other Recreational Rooms
A number of other recreational rooms are seen (apart from the general purpose Recreation Centres and the Solarium). These are the Auditorium - The Troubled Spirit, Koenig's Private Dining Room - The Taybor (revamp Reception) and the Gymnasium - The Testament Of Arkadia (revamp Command Office).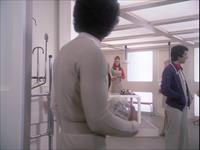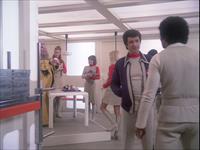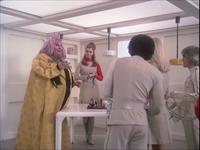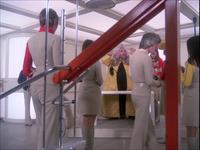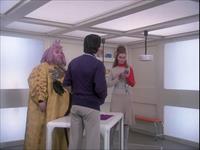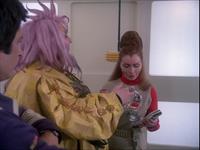 Another gym in The Taybor. The vertical leg press, bench press and bench are the same as in The Testament Of Arkadia. There are no visible free-weights. The lamps are identical to the sun lamps in the Solariums (the text "Solarium" is readable on them). By the door (alongside the vertical press) is a Melpomene hat stand.
Auditorium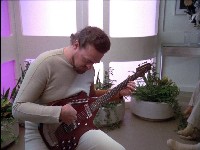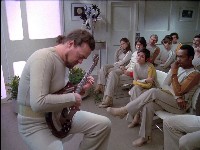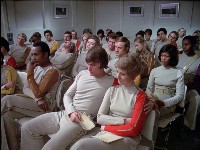 Dining Room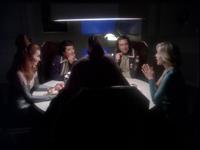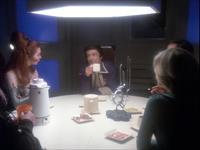 Koenig's Private Dining Room. This is a revamp of the Travel Tube Reception Area. Koenig sits where the receptionist should sit.
---
Copyright Martin Willey