Pastil chair
Eero Aarnio's 1967 fibreglass chair, the Pastil, appears on the Daria in Mission of the Darians and stacked on Ditzel barstools in The Infernal Machine.
The Pastil is 92cm wide and 53cm tall. Aarnio also designed the famous 1966 ball chair, used in The Prisoner (1968).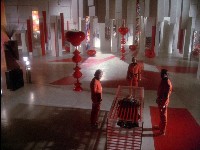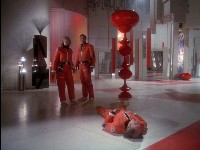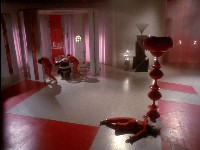 In The Infernal Machine, there are several red Pastil chairs on the floor, as well as two placed high on stacks of Ditzel bar stools.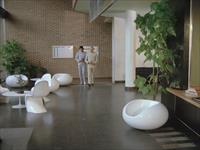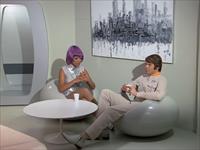 Keith Wilson used the Pastil first in UFO (1969).
---
Copyright Martin Willey