---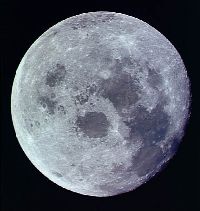 Another shot, particularly in later episodes, showed a full Moon. This shot was taken by the Apollo 11 astronauts from a distance of 10,000km on their way back to Earth on July 22 1969 (NASA photo id AS11-44-6665). Thanks to Marcus Lindroos for identifying the shot: see also this map made using the Celestia virtual planetarium software package. The dark round area in the centre is the Mare Crisium, with the Mare Fecunditatis, Mare Tranquillitatis and Mare Serenitatis adjacent to it. Seen from Earth, these features are on the north-east face of the Moon.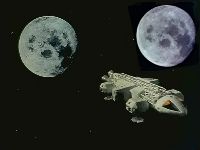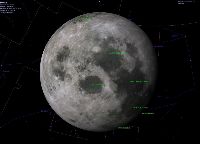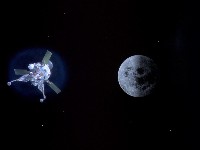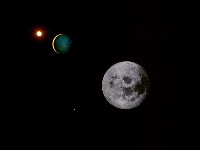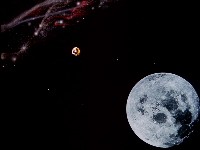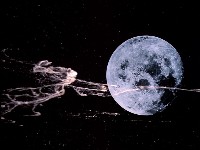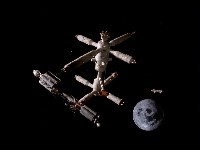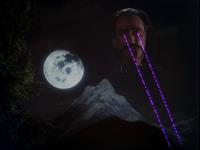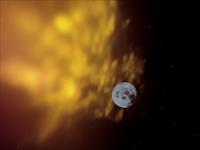 In the following shots, the image is reversed.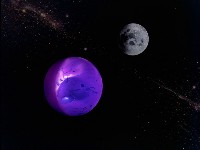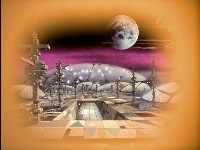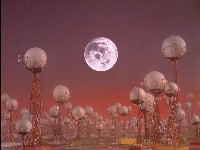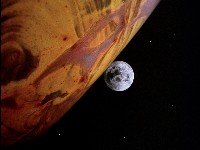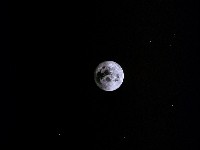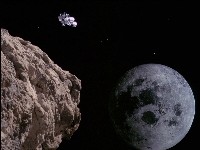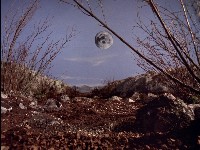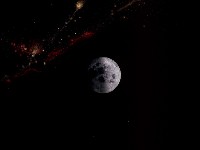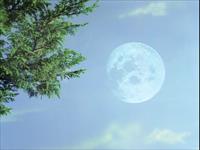 It is also reversed in these title images.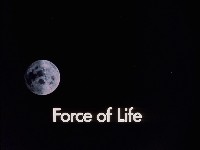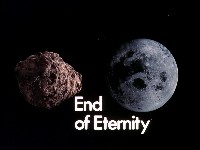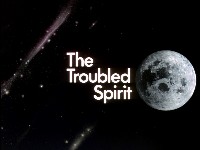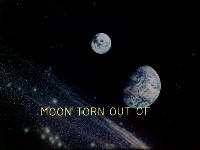 ---
Copyright Martin Willey