44 inch Laboratory Eagle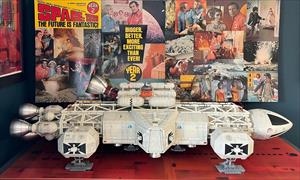 This is the 44 inch "Studio Scale Masterpiece Collection" version of the "laboratory Eagle" from Sixteen 12, released in July 2022. The 44 inch model was first announced in March 2016 for shipping in April 2017; the first 44 inch Eagle appeared in May 2019 and the main body of the Eagle is the same as that edition. Some of the delay was due to a worldwide pandemic which repeatedly shut down the Chinese factories, and consequent shipping backlogs.
This was a limited edition of 50, but the aluminium display plaque signed by Catherine Schell says it is 100.
Pictures thanks to Gordon Moriguchi
Packaging
The original 44 inch Eagle was released in 2019 was so heavy it came on a wooden pallet; this time they broke the model into 3 boxes, each shipped separately.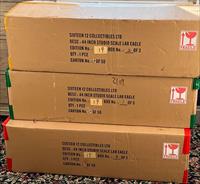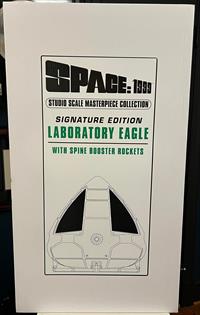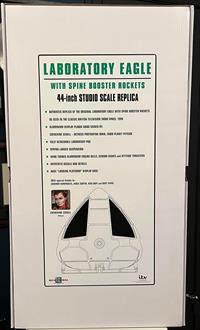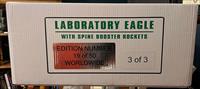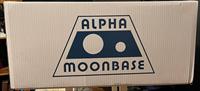 Model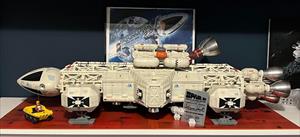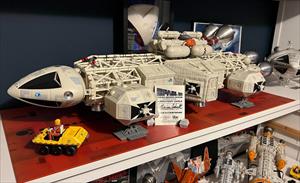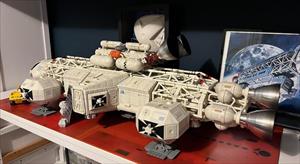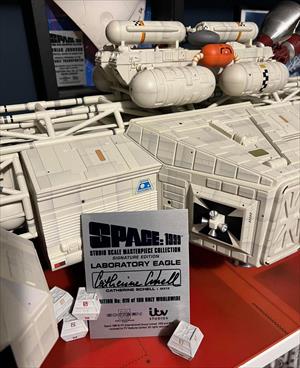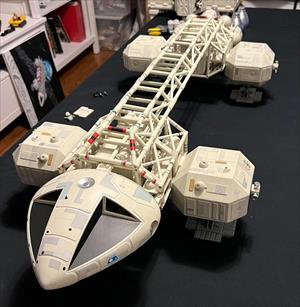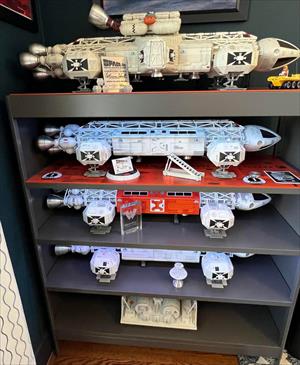 Below: the model with an 88 inch Eagle, and other smaller sizes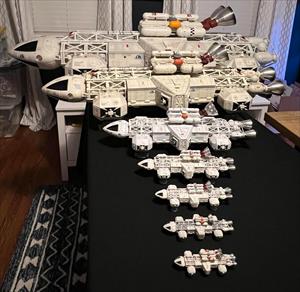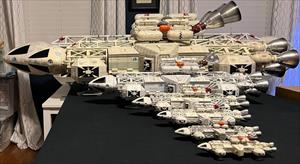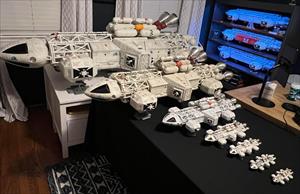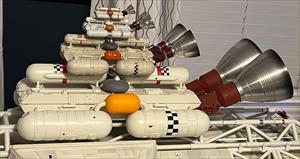 ---
Copyright Martin Willey.