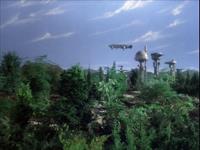 Martin Bower built several towers for Devil's Planet.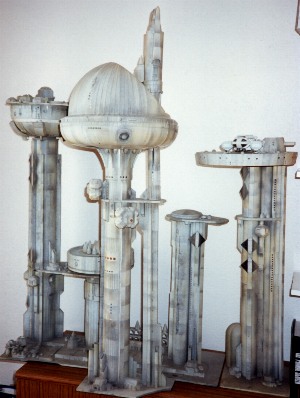 The diamonds visible are where clusters of Airfix Eagle leg pods were attached (they are still attached on the foreground tower). An Airfix Eagle has landed on the launch pad (studded with Eagle rockets). Also look for Airfix Apollo lunar lander kit parts at the base of the towers.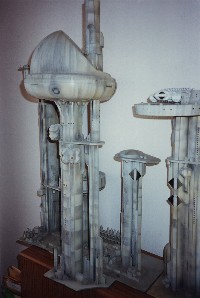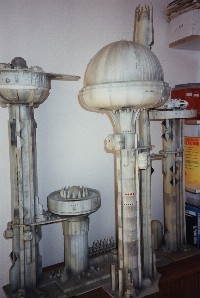 You can see more shots of the domed tower and launch pad in the Journey To Where gallery.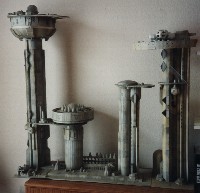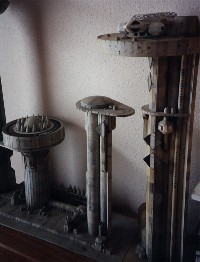 On top of the second tower from the left is a slide carousel. You can see sketched plans of the towers in the Catacombs.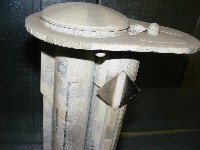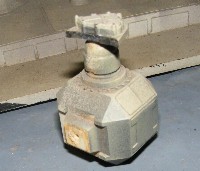 Detail of a tower and an Eagle leg pod cluster.
---
Contents copyright Martin Willey