---
Images thanks to Mark Shaw
These black and white photos of the first 44" Eagle model were taken early in the series and show the original decoration of the model.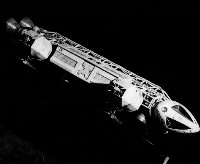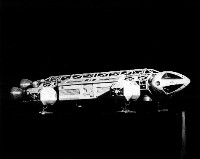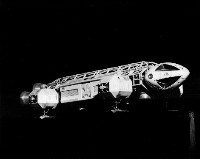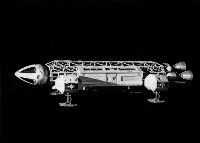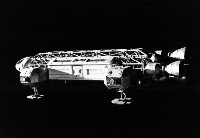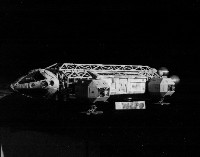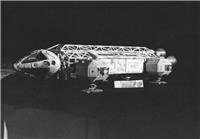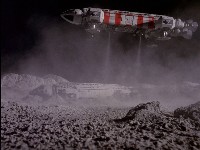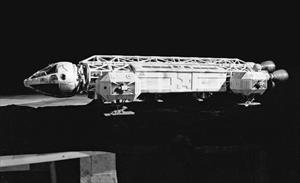 During filming of Missing Link only one 44" Eagle existed. The crash scene required two Eagles in a single shot. A damaged Eagle nose cone was made. The Eagle was photographed with this new nose cone. The photograph was made into a black and white cut-out, and placed on the set. Note the old style British £5 note for scale.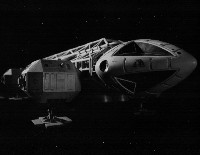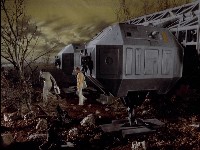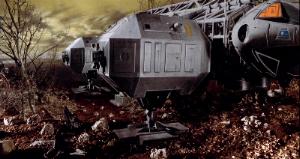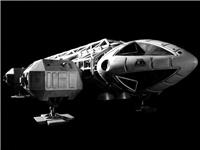 One scene in Another Time, Another Place showed the actors leaving a full-sized Eagle. Again, it was a cut-out photo. It is not, however, full-sized: by placing the photo in the foreground, the camera's perspective makes it appear much larger than it is.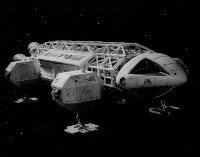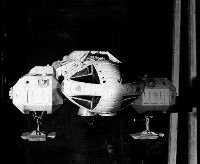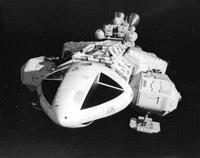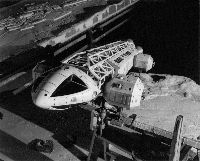 An early shot of the 44" Eagle. Note the model of Moonbase Alpha and lunar mountains behind.
---
Images thanks to Mark Shaw
Page copyright Martin Willey