---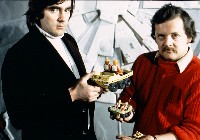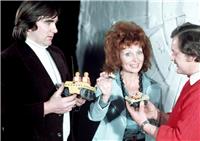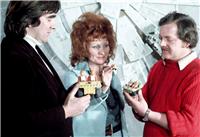 The full sized Moonbuggy (see also pictures of the full size prop) was represented by models in various scales. The smallest was 1 inch/ 3cm long (seen here held by Sylvia Anderson). The others used most often were 6cm, 12cm and 20cm long. For the second series a 46cm long remote control moonbuggy was constructed, but was used only in a handful of episodes. All the models were made with astronaut figures which could be detached (uniformed figures were added in The Full Circle).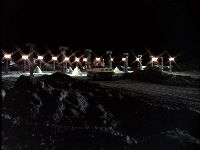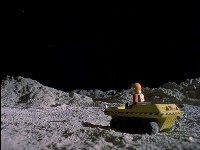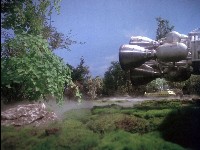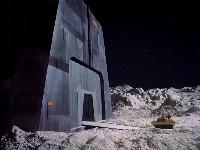 Below is one of two larger moonbuggies, 20cm x 13cm x 8cm (about 8 inches long). The front section is quite foreshortened, but otherwise it is a fair representation. It contains an electric motor to drive the rear pair of wheels.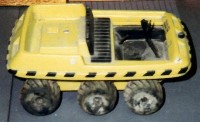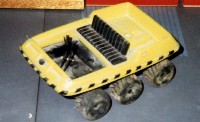 Below is one of the larger moonbuggy models, about 8 inches/ 20cm in length. The uniformed figure shows this was the one used in The Full Circle with the 44 inch Eagle. It has a 9 volt battery, but it's not powerful enough to move it- it still had to be pulled by wire. There is still orange paint (from the astronaut figures) on the seat. The figure is ceramic or plaster. Thanks to David Hirsch.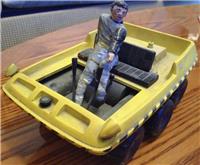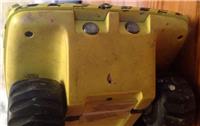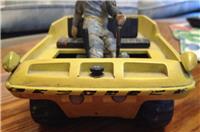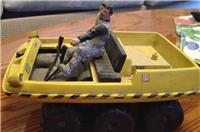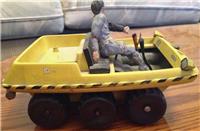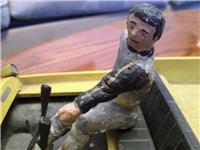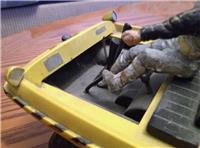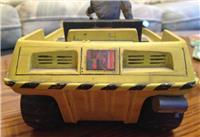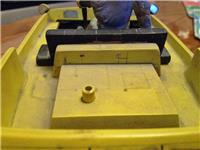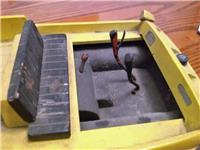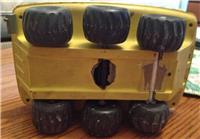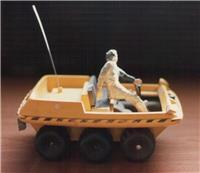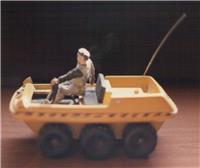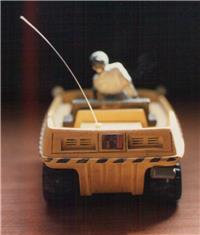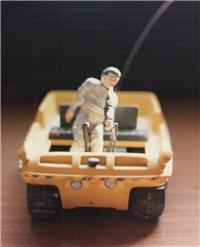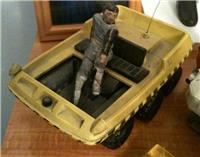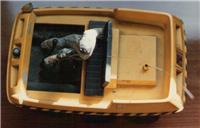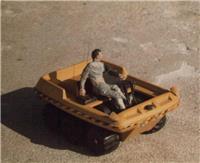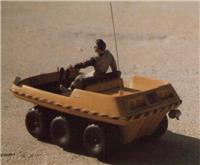 The photos below were taken in 2017 at the Alpha:2017 convention by Gordon Moriguchi.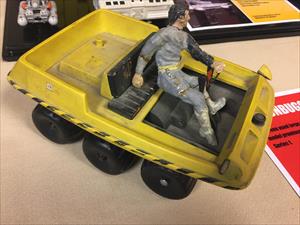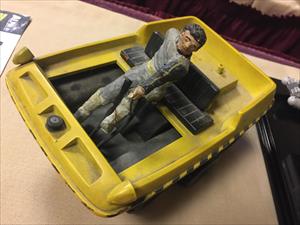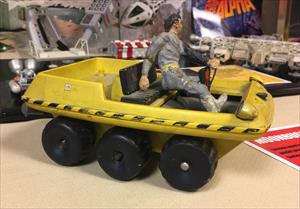 ---
Images copyright Martin Willey, David Hirsch except for Space 1999 images copyright ITV Studios Global Entertainment
Page copyright Martin Willey