In the episode Brian The Brain we see a robot called Brian. The full-sized prop had a seat inside for the operator, Michael Sharvell-Martin, better known as a comedy actor who has an end-credit in this episode. To move the robot, he simply shuffled his feet, with the box on hidden wheels.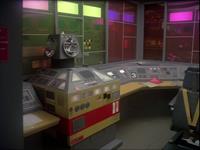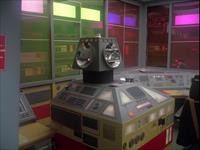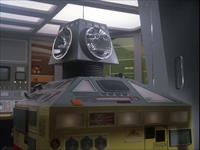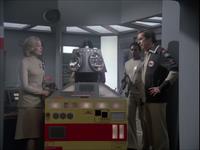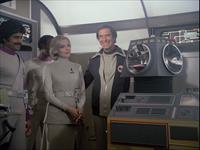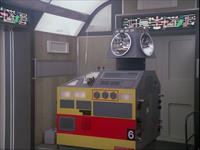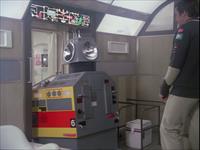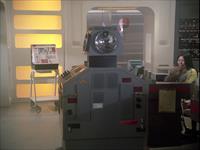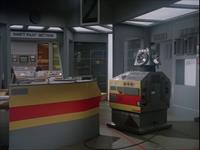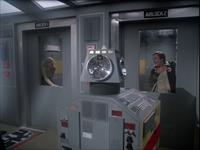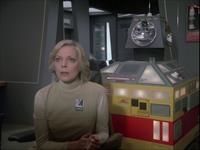 The voice actor, Bernard Cribbens, was on set for all the scenes, reading his lines off-camera. The electronics department synchronised his lines (with a "lip mike", or lip ribbon microphone) with the "mouth" lights on the robot.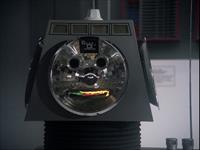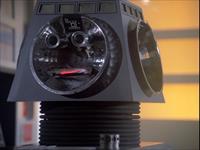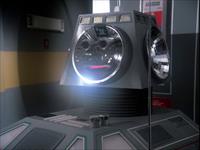 Details of the lights.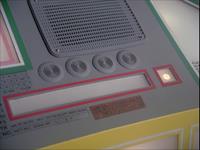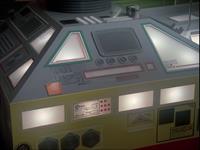 Original Keith Wilson designs for Brian The Brain. The first design has exposed wheels, the second they are concealed. Both versions have grab arms extending from the sides. The first design includes top left a sketch of the final head shape.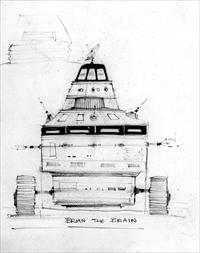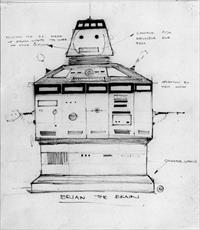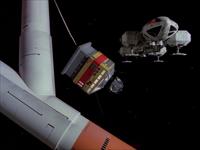 A SFX miniature of the robot was made for these shots. It is surprisingly accurate to the full scale Brian.
Between 1977 and 1980, the full-sized prop starred in the Space City exhibition in Blackpool. The first thing visitors saw was Brian. He welcomed visitors (the voice was not Bernard Cribbens), and rolled up and down in front of some Command Center computers. Brian had his own painted sign on the outside of the Golden Mile Centre. In 1981, the exhibition moved to a smaller location at the Pleasure Beach, which did not include Brian, and it may possibly have been junked around this time. The robot was not part of the Alton Towers exhibition from 1982 to 1989