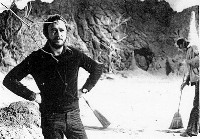 Keith Wilson was born in 1941. After a course in theatrical design at Medway College of Art in Rochester, Wilson went straight to AP Films, working as Bob Bell's assistant on Fireball XL5 and succeeding series. He was recruited in January 1973 to assemble sketches for Space: 1999. Outside Anderson series, he worked on The Revenge Of Dr Death (released as Madhouse, 1974), and the series Star Maidens (1975) and The New Avengers (1977).
He then worked on the films International Velvet (1978) and The Day Christ Died (1980), and the series Worlds Beyond (1986). Later work has been in TV miniseries, often Biblical or Dickens adaptations with director Kevin Connor. Miniseries have included Great Expectations (1989), Stalin (1992, won an Emmy award for art direction), The Old Curiosity Shop (1994, won a Cable Ace Award for art direction), Oliver Twist (1997), Mary, Mother Of Jesus (1999), In The Beginning (2000, which featured a number of cast and crew from Space 1999 including director Kevin Connor, writer John Goldsmith, stars Martin Landau and Christopher Lee), A Christmas Carol (2004), The Ten Commandments (2006), Love and Virtue (2008), Crossmaglen (2011).
He painted illustrations for the book The Tree of Seasons by Stephen Gately (2010).
He died in July 2011, aged 69.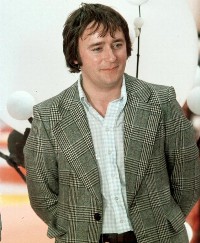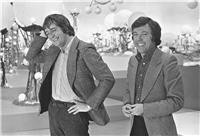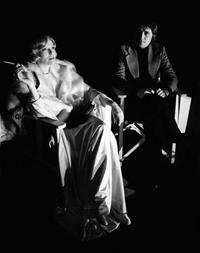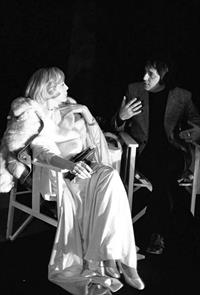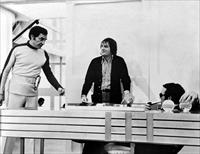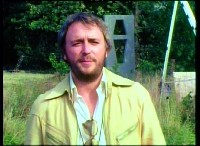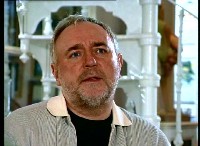 An on-set interview from 1976 can be seen on the Carlton DVDs (also on the A&E bonus disc). The Space: 1999 Documentary (1996) contains an interview, extracts of which appear on the Network DVD set (2005). An interview Keith Wilson, Life Beyond Alpha by Peter Halpin was released on YouTube in 2010.
Wilson attended conventions in 1995 (UK), 1996 (UK), 2000 (USA), 2005 (UK), 2006 (Italy), 2007 (UK).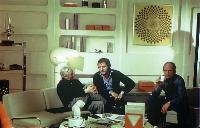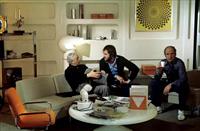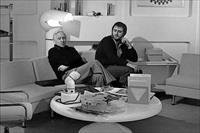 Fred Freiberger, Keith Wilson and director Ray Austin on the set of The Exiles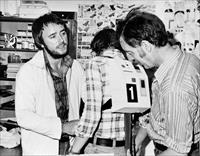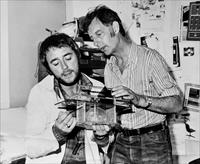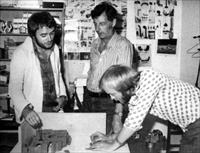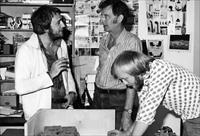 Keith Wilson and assistant art director Michael Ford, early in Year 2. On the walls are amphicat drawings and business card, and catalogue pages of sleeping bags, outdoor chairs and lights. This is probably around or after the filming of The Taybor (April-May 1976), as the spindle and hexagonal Taybor gifts are on the shelf by Keith.
Print: Starburst Number 13 (1979); "The Art Of Space 1999" interview by John Fleming p22-27
Print: FAB (Fanderson fan club)

FAB 24 (1996) "Designing the future" Part 1 interview by Chris Bentley p8-13
FAB 25 part 2 p8-12
reprinted in FAB Yearbook 1 (2000) p32-42