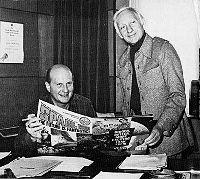 Born in New York, 1915, died 2003.
In the late 1930s Freiberger worked in advertising. During World War 2, he was stationed in England with the U.S. 8th Air Force. He was shot down over Germany and spent 2 years as a prisoner of war. After the war he went to Hollywood. He intended to work in film publicity, but a studio strike led him into script writing. He wrote scripts for 13 films, among them The Beast From 20,000 Fathoms (1955). He moved into radio, then television scripts in the mid 1950s, writing for the series Zane Grey Theatre and Rawhide (1958-65), and The Fugitive (1966). Working on the series Ben Casey (1960-65), he progressed from writer to story editor to producer. He was to produce The Wild Wild West (1965-69) and the third and last series of Star Trek (1969). In the early 1970s he worked for Hanna-Barbera, where he wrote for several animated series including Scooby-Doo, Where Are You (1969+) and Super Friends (1973+), and created the live-action series about a Neanderthal family Korg, 70,000BC (1974-1975)
In 1973 Freiberger was interviewed by Gerry Anderson and Sylvia Anderson to be a lead writer on the projected second season of UFO. The Andersons instead chose George Bellak for what was to become the first series of Space 1999. In October 1975 Freiberger met Gerry Anderson and Abe Mandell in Hollywood again. He was formally hired mid-October, and travelled to Britain for 3 weeks of discussions about a second series of Space: 1999. The main pitch with major changes was recorded in a memo dated 25 November. By the start of December the series was confirmed, and publicly announced on December 15. He created the character of Maya, partially inspired by his former colleagues at Hanna-Barbera who had created the shape-changing Wonder Twins Zan and Jayna for The All New Super Friends Hour (1977).
In late 1975, while waiting for Space: 1999 year 2 to be commissioned, Anderson and Freiberger also devised two other TV series proposals for US network television: Starcruiser and Rescue 4. After Space: 1999 year 2 finished, Anderson and Freiberger continued to propose series ideas to US stations. At the end of a meeting with US network ABC after they had rejected one proposal, Freiberger pitched a new idea he had just thought of. The idea, of a spaceship salvaging things from around black holes, won a commission of 12 episodes. When Gerry Anderson was told about this, he was furious that he had had no input, and Freiberger and Anderson parted company.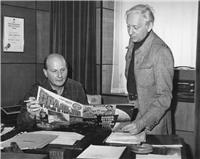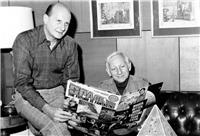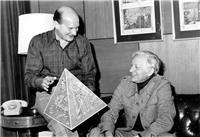 In 1977 Freiberger became was story editor of Quincy season 3, and went on to produce the sixth and final season of The Six Million Dollar Man (1978). He wrote for Dukes Of Hazard (1979), and produced the short lived series Beyond Westworld in 1980. In 1982 he was script editor on the first series of Cagney and Lacey. In 1988 he was writer and script editor on the series Superboy.
He was interviewed about his work on Space: 1999 in Starlog 40, p58-61 in 1980: We had meetings with Abe Mandell and Gerry Anderson, and I went over to England for three weeks to discuss the feasibility of continuing the series. We had to generate enough enthusiasm and confidence in Mandell and Lew Grade's organization to make it a viable series the second year. Gerry and I sold them on continuing the series based on this new character Maya. One of the reasons I was able to come up with Maya was part of my science-fiction background. I worked three years with Hanna-Barbera on their Saturday morning shows. Working in kid's television sparks your imagination; you can do some wild things.
They were doing the show as an English show, where there was no story, with the people standing around and talking. They had good concepts, they have wonderful characters, but they kept talking about the same thing and there was no plot development. 1999 opened extremely well in the United States and then went right down the tubes. There was nobody you cared about in the show. Nobody at all. The people themselves didn't care about each other. I did a whole thing where I at least had a scene where somebody said, "My God! He's gonna be hurt! Is he dead? Is he alive?" They just didn't do that. In the first show I did, I stressed action as well as character development, along with strong story content, to prove that 1999 could stand up to the American concept of what an action-adventure show should be. Abe Mandell was pretty nervous, but we were well received by the reviewers. A few of them said, "Gee, the show is vastly improved, but it's too late to save it."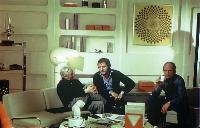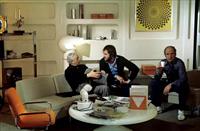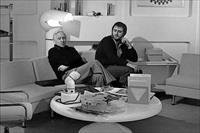 Martin Landau on Fred Freiberger: He had much less respect for actors and their input and contribution. I'd say 'Koenig wouldn't do that!' Fred would just shrug and say 'It doesn't matter, it's a good script and the audience won't notice if it's inconsistent with his character.' 'Of course they will!' I'd argue for hours and hours... usually losing the battle.
Johnny Byrne on Fred Freiberger: Freddy arrived and he was a very personable man. I got on very well with him, but it was clear that we were living in two completely different universes as far as stories and the understanding of drama were concerned. Freddy came with all his ideas for change: get them all sweaty, get them all hairy, make the sets more claustrophobic and so on. Well, fine, I would go along with some of those things.
But, suddenly, we were not talking about Earth people any more. We were talking about some kind of ghastly alternative Star Trekkers: they were Space Men; there was nothing they couldn't handle; they could deal with anything that was thrown at them by aliens - who are inevitably malevolent. Their attitude was, "Get the bastards before they get us. Kick arse quick or they'll kick us." I told Freddie that he was going to lose the sense of wonder that we had had in the first series, and he told me not to worry because he was going to bring wonder into it, so we got a story called The Bringers Of Wonder, and that was Freddy. He completely changed the scripts that I had written, primarily to make it more like Star Trek.
Freddy made some real contributions to the second series. There was more pace, there was more sense of immediacy, there was more of a believability about some of the characterisations and so on. Because they were written in the main by good writers, even though many of the scripts were re-written by Freddy, the stories did come out as acceptable and up to the mark. He was a lovable, warm, generous man, but he should have been kept a million miles away from Space: 1999.
Freiberger attended the Los Angeles convention in 1999.