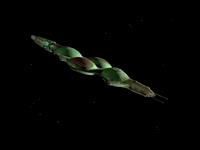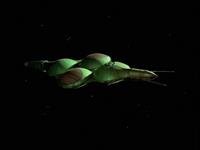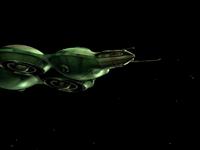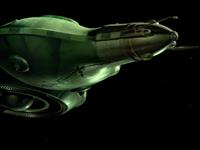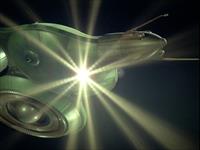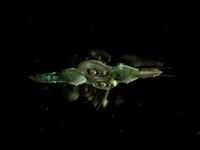 The Dorcon mothership. This is the imperial ship that carries the Archon, leader of the Dorcon empire; among its extravagant equipment befitting its status are formidable weaponry and defensive force fields. See also the Dorcon probeship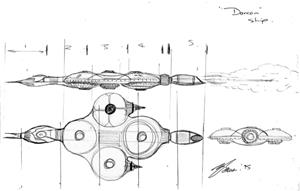 Martin Bower's original designs.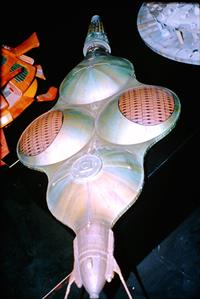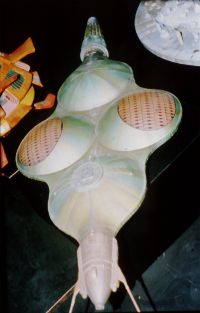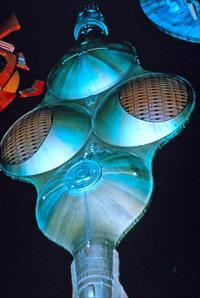 The Dorcon ship on display the Blackpool Space City exhibition. Three versions of a photo by Phil Rae.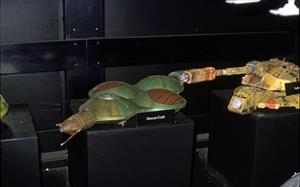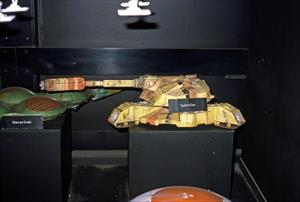 Photos by Robin Hill at the Space City exhibition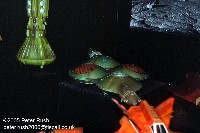 Photo by Peter Rush of the Dorcon ship at the Space City exhibition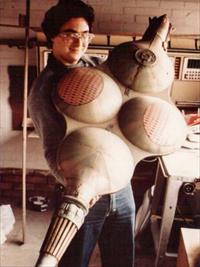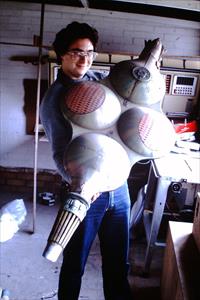 Starlog writer David Hirsch holds the Dorcon mothership in Martin Bower's workshop, around 1980. Martin Bower was restoring the model for the Blackpool Space City exhibition.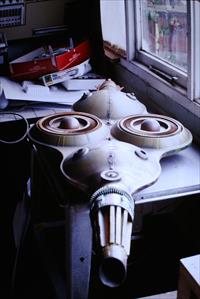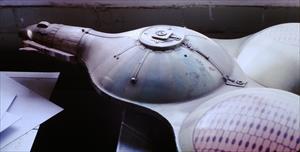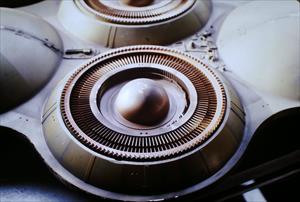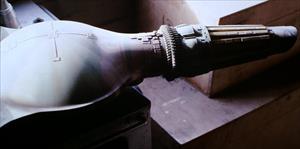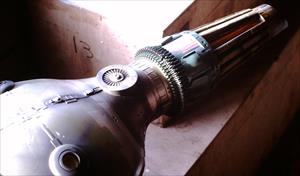 Photos by David Hirsch in Bower's workshop. The underside of the domes were slide projector carousels split in half. The front and back parts were made from a teasmade (an automatic tea making machine).
When last seen, in the early 1990s, the front section and two of the top domes were missing, and other parts were damaged. It is not known if the model survives.
---
Copyright Martin Willey