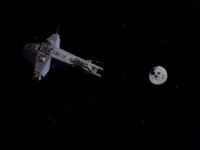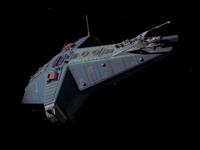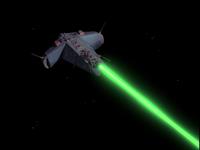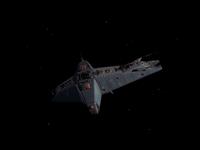 The Dorcon probeship is an unmanned long range craft seen at the start of the last episode, The Dorcons. See also the Dorcon mothership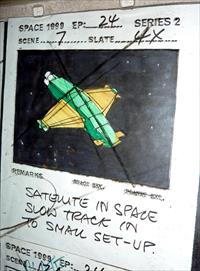 The probe ship as shown in the original SFX storyboard. Although it looks quite different, the overall design is recognizable - a cross shape with small antennae in bold colours.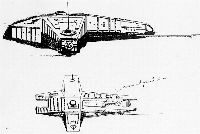 Martin Bower's original design. The annotation reads "General panel lines". The drawing is labelled "Dorsak MJB 75", but this must have been written much later as the model was made at the end of 1976.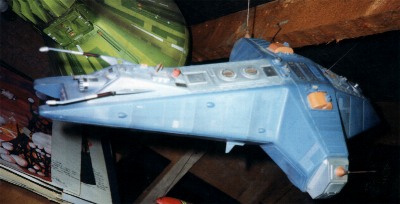 One of the sensor antennae on the front is broken in this picture. The orange boxes on top are from the Tamiya 1:12 Matra MS11 F1 racing car. The orange cones holding the side antennae are the top docking port from Airfix's Lunar Module. There are also parts from the Airfix 1:24 Harrier kit.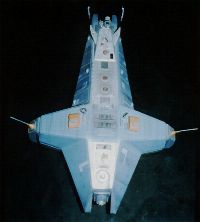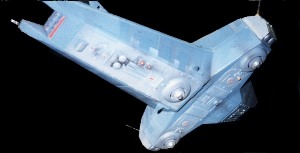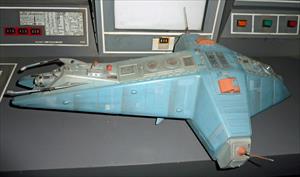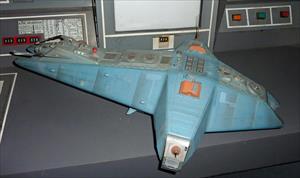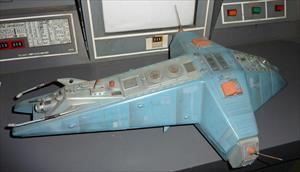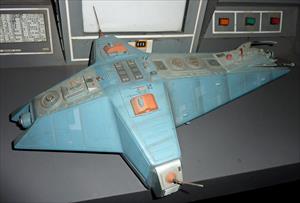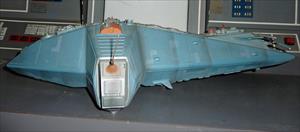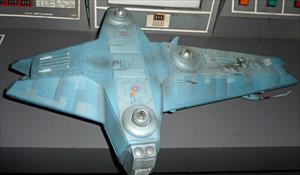 Below: the front section, with antennae.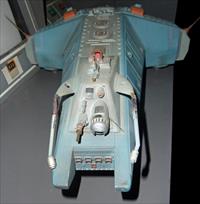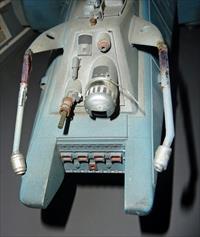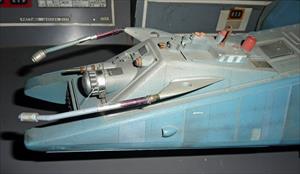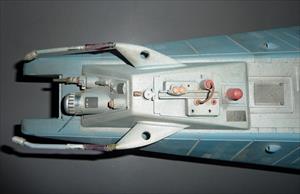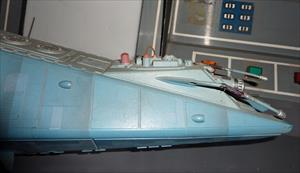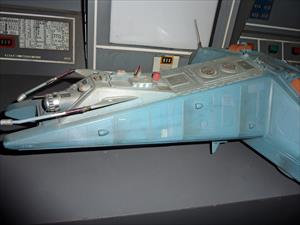 Below: details of the top. A rusty screw still has the end of the wire used to hang the model at the Space City exhibition from 1977-1981, and Alton Towers from 1982 to 1989.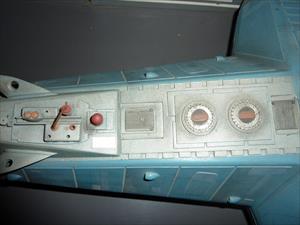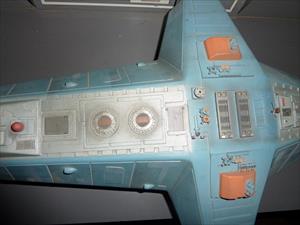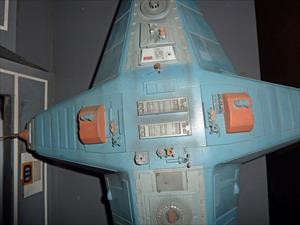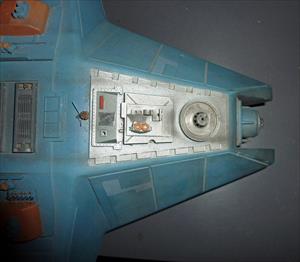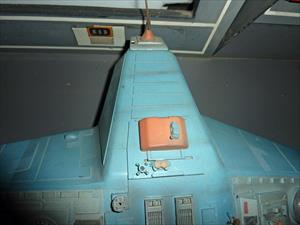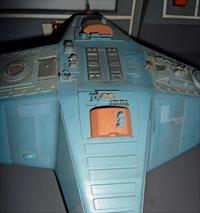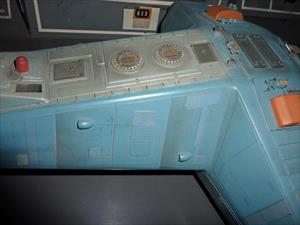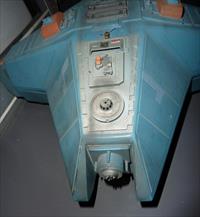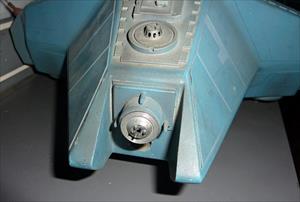 Below: the underside of the probe. The hole in the back is the mounting point, into which a rod would be inserted to support the model while it was filmed.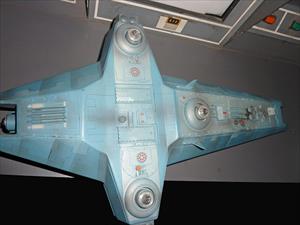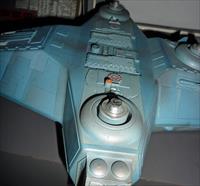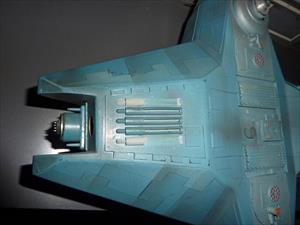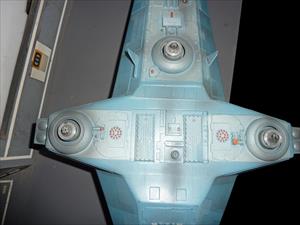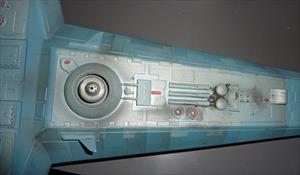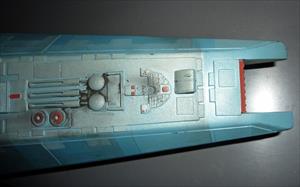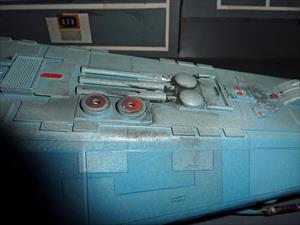 ---
Copyright Martin Willey