Thanks to Simon Rhodes.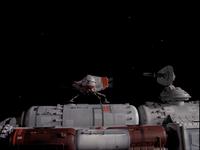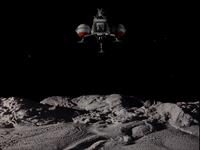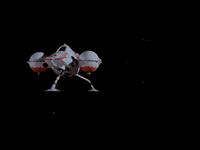 The pilot ship appears in Bringers Of Wonder. It is a small ship that appears out of the top of the Superswift and takes a crew of 3 back to Earth. Pilot ships are actually small fast boats which take local pilots to ships to navigate them in and out of harbours. Perhaps the aliens are distorting the minds of the Alphans so they have forgotten this definition.
The ship has large round fuel tanks, tripod legs and a long probe in the front.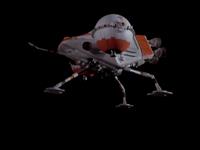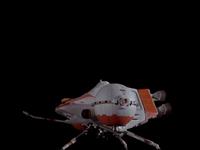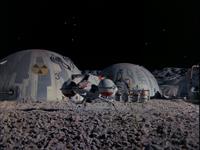 Below, two pictures by Martin Bower of the model before it was delivered to the studios. The red trim under the side tanks was black, and there was no red trim on the front, The aluminium rockets under the fuel tanks are missing, as are the 3 Airfix Saturn V rockets on the rear.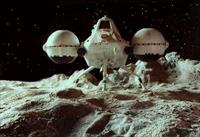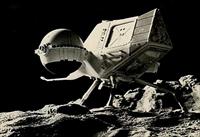 The model was made by Martin Bower from transparent perspex sheet. The legs are machined brass, the feet Airfix 1/32 scale Multipose soldier bases and a 1/24th scale Harrier part. The little engines on the bottom of the "balls" are turned aluminium as is the big underside engine.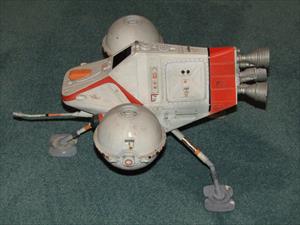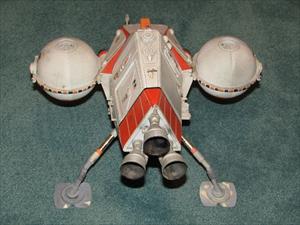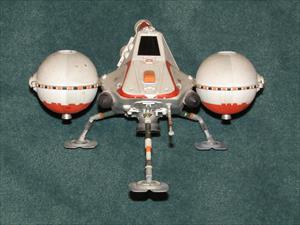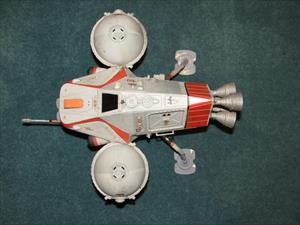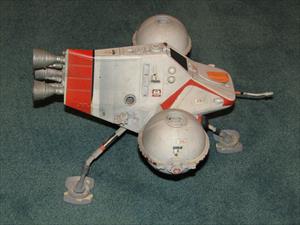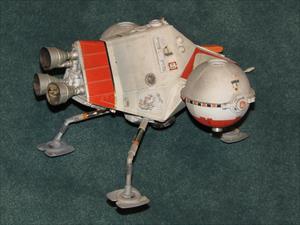 There are two screws to fly the model on wires. These are above the top rear engine and over the cockpit window. These can be seen on screen and are original. There are also two positions to fly the model from a blacked-off stand. One is obvious on the starboard side never seen on screen. The other is on the underside and disguised in the centre hole of the round Harrier part (same piece used on the feet), in front of the Airfix Eagle leg pod.
The model was displayed at the Blackpool Space City exhibition, at periods hanging from the ceiling by a wire. Evidently at one or more times it fell and had to be repaired. Both "balls" have been re-glued on, there is epoxy glue around the front leg and a section of the underside, and some of the joints in the perspex sheeting have been split open.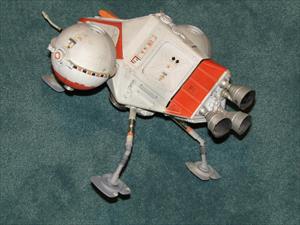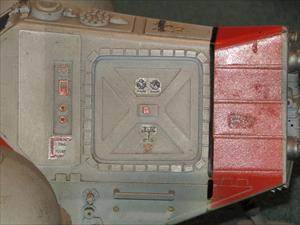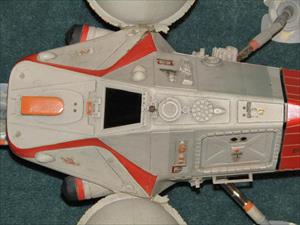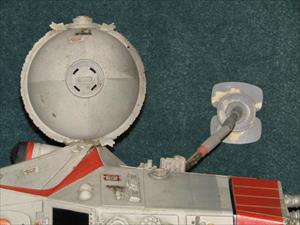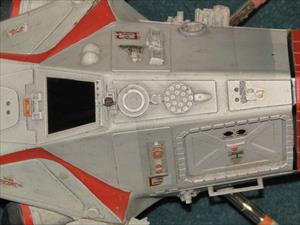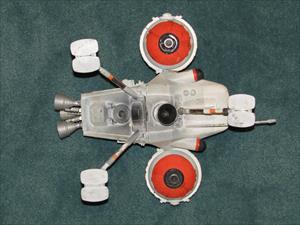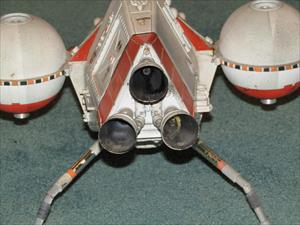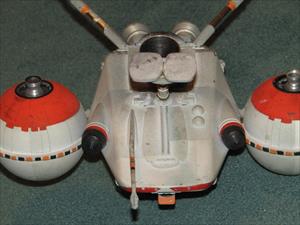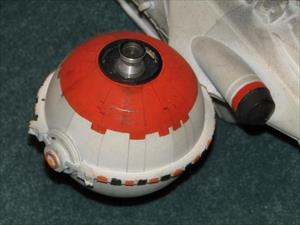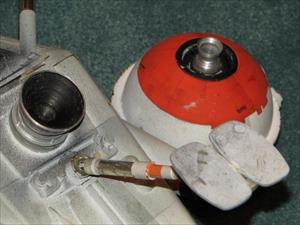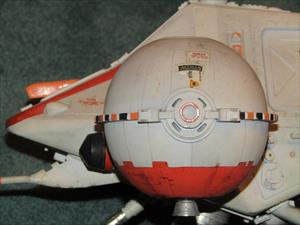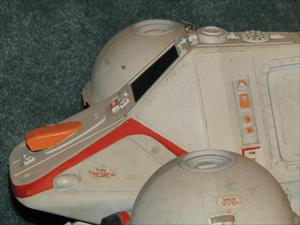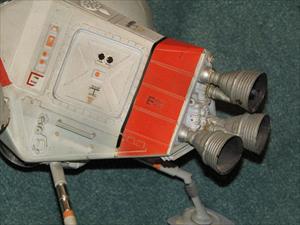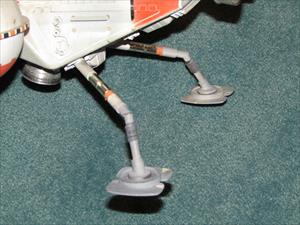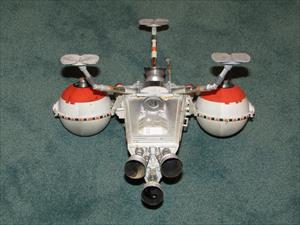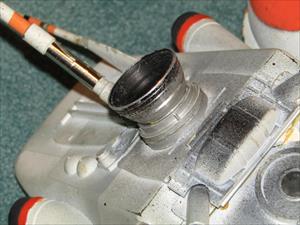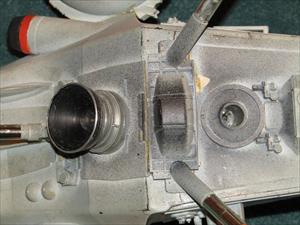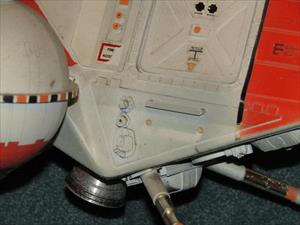 ---
Copyright Martin Willey. Photos copyright Simon Rhodes.