---
The command module of the Ultra Probe separated to form a lifeboat. The window shape resembles the Eagle and other Earth spaceships. It features top escape hatch. There are four large rear boosters, and side attitude control boosters. The insignia is a triangular motif with a large arc and stars along the top edge (the arc resembles a Star Trek Federation symbol).
This was built as a separate 48cm model with the front section of the Ultra Probe, in scale with the 44inch Eagle.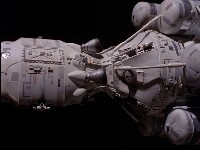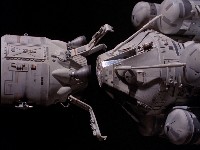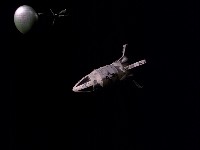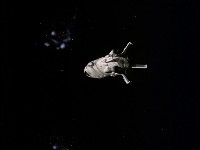 Martin Bower in Sci Fi and Fantasy Models 12: The front of the command module was based on the design of the Eagle's nose, so I had to make a wooden pattern and press mould this in 2 halves in Perspex sheeting. Unfortunately I could not get access to a 44" or 22" Eagle to get a casting to convert as these were in constant use at the studios, so I had to start from scratch. Both the 6' and the large Command Module section noses where done in this way and corresponded in scale to the 22" and 44" Eagles, however the smaller 3' model had a solid wood command module.
Martin Bower's original design sketch for the command module. Text includes "Utilise Eagle nose?", (arrow to top) "access hatch", (arrow to clamp arms) "tensioned to spring outwards", "clamps to main ship", (arrow to rear) "access hatch here", (arrow to side jets) "must have steering jets. Mounting (pole hole) in here on other side"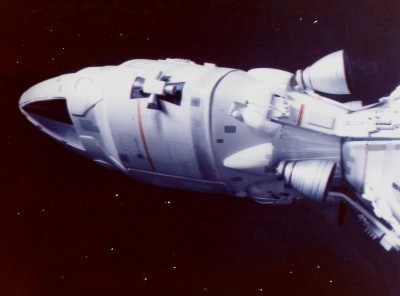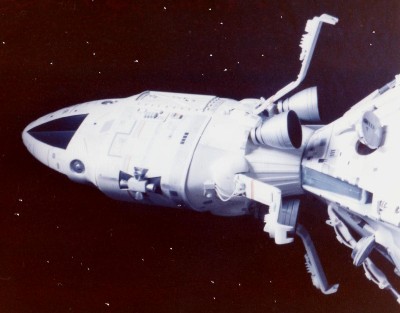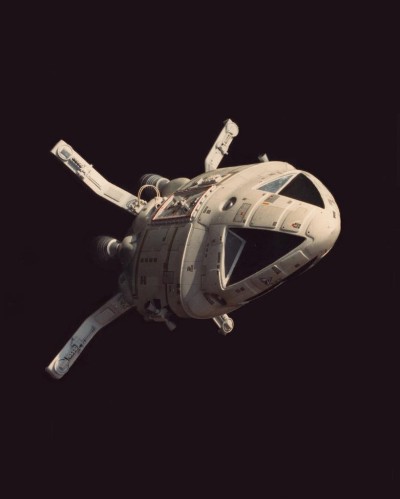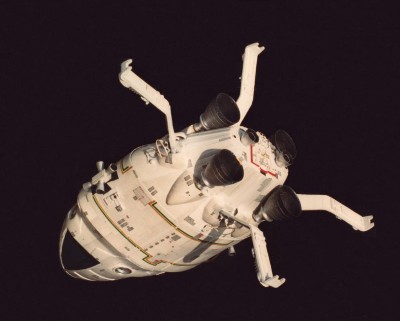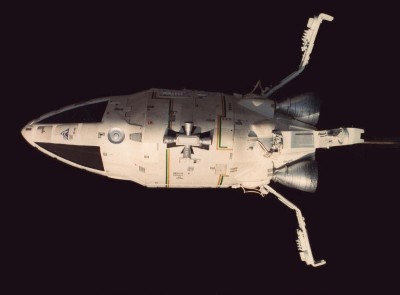 ---
Copyright Martin Willey