---
Eagle Transporter 14 inch (Round2)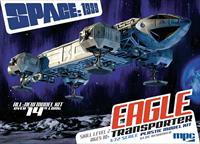 US, Product Code: MPC913. November/December 2019 (TBC), price around $50-$75
The model was announced at the start of June 2019 at the Wonderfest 2019 convention, and the box art was released end August 2019.
A new scale added to Round 2's previous 12 inch and 22 inch kits. It doesn't match any of the studio model sizes, but the nominal 1:72 scale is a popular model kit scale. It seems to have been the best size to scale down their existing 22 inch model, which while excellent is large and expensive. The major compromise seems to have been removing the springs in the legs, but two configurations are provided- landed or extended. Otherwise, like the 22 inch model, it is an accurate version of the original 44 inch studio model.
Photos of the unpainted prototype model, thanks to Gordon.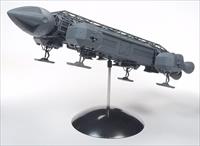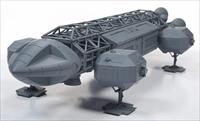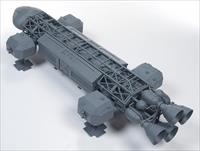 Copyright Martin Willey. Thanks to Gordon Moriguchi.