Main Mission Operative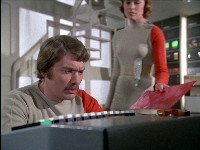 ---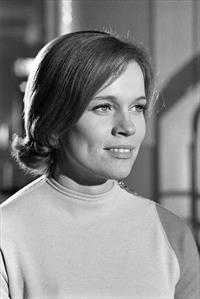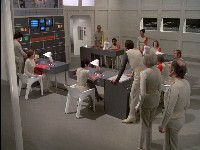 Earthbound: Harrison is sat at a front desk, on the far left of the picture.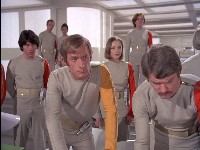 Harrison is at the top of the stairs, behind Tanya and Paul.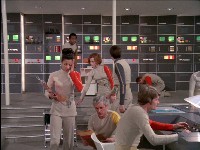 Another Time, Another Place: Harrison is in the centre, with Alan Harris kneeling in the foreground before her. On the left are June Bolton and Clifton Jones (back), on the right is Martin Landau.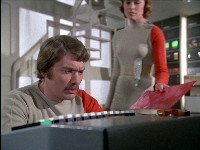 Harrison delivers papers to Prentis Hancock.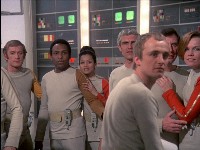 Harrison is far right, holding on to Mike Stevens