Alphan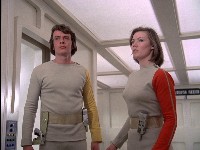 ---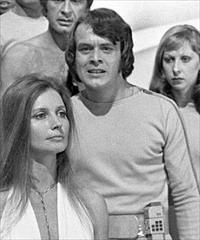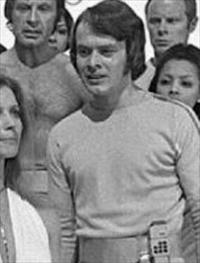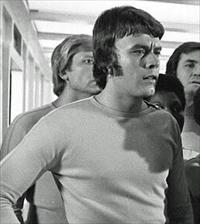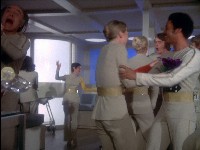 Talking to the nurses (Juliet King, Jodi Sherwood)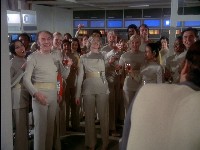 Singing "For he's a jolly good fellow". Juliet King is in front of him.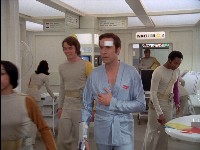 Loading boxes onto trolley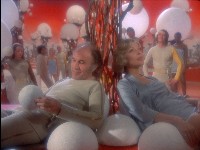 Barbara Bain in foreground.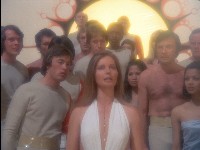 At the Piri tower (left, with Raymond Harris in front).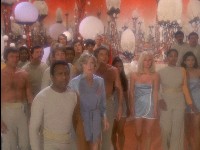 Rear of crowd, with Clifton Jones in front.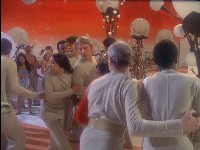 Behind Trevor Ainsley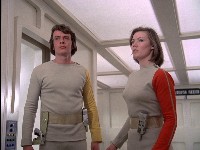 With Sarah Bullen in Force Of Life, running away from Ian McShane. "Get back, get back" to Gay Hamilton.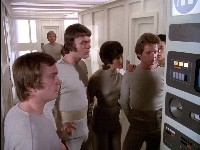 War Games: listening to announcement.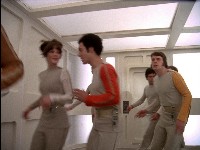 Evacuation. Robert Atiko is in the red sleeve in front.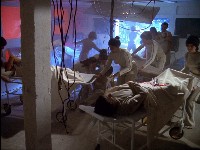 Most of the evacuated staff are in Medical beds shortly after.