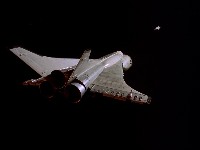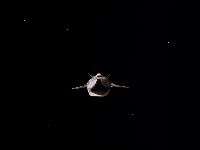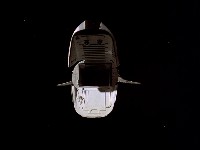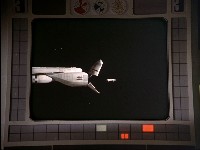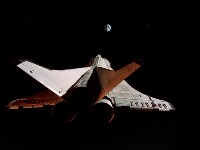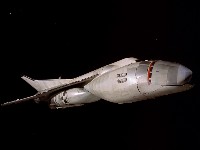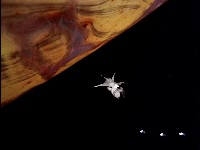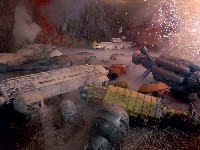 The model was designed by Brian Johnson and built by Martin Bower for the episode Collision Course. The shuttle is 1.8m / 4ft 3inches long and was carved from solid wood in ten days. The wings are plywood. The shuttle appears (upside down) in the spaceship graveyards in Dragon's Domain and The Metamorph.
The model was displayed at the Space City and Alton Towers exhibition until 1989 (at Alton Towers it was in a Planetarium exhibit, separate from the Space: 1999 exhibition). When Phil Rae bought the models from Alton Towers, this was one of the models that he didn't get, and it remains lost to this day.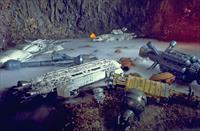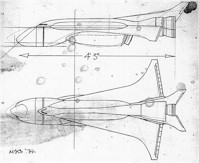 Martin Bower design sketch.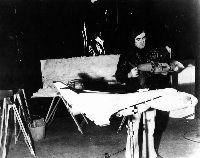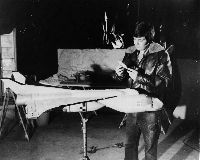 Arra's shuttle from Collision Course. Behind is the Phoenix from Death's Other Dominion. In one shot Johnson holds a Sidon ship from Voyager's Return. The other unidentified person holds the tiny 5 inch Martin Bower Eagle.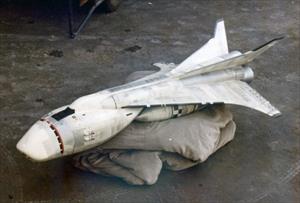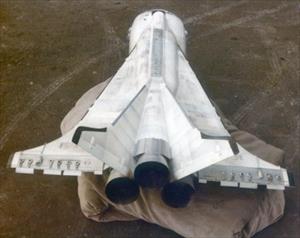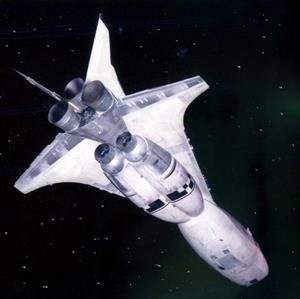 Photos by Phil Rae of the model.
---
Page and images copyright Martin Willey