---
Alton Towers is a theme park in the UK which exhibited many of the Space: 1999 models in a neglected corner of the park from 20th March 1982 to 4 November 1989. The exhibition was much smaller than Space City in Blackpool, and afterwards many of the models were found to be damaged or lost.
The exhibition was in the "Talbot Street" area of the park, a fake Victorian street behind the Towers, the (authentic) ruins of the stately house. Other attractions included Around The World in 80 days (a "round-the-world" boat ride), the Talbot Restaurant and the Penny Arcade. The area closed in November 1992 for redevelopment, first as the land of Make Believe, and later Cloud Cuckoo Land and, since 2020, the World of David Walliams.
The external shot is by Martin Willey. All exhibits were behind glass, and the camera flash reflection is seen in most photos of the exhibition. The photos below were taken by Ian, with more below by Kevin Goldsmith; see also Simon's photos and the short French video film.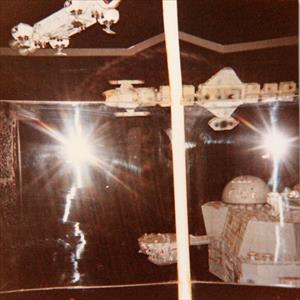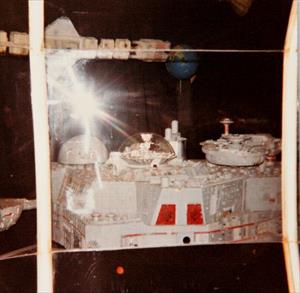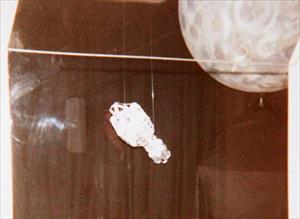 Below, the set and puppets from the Jif "Intergalactic Rescue" advert. Later the set was altered by adding the Eagle viewscreen (from Space: 1999 series 2). Standing in front are Joe 90, Captain Scarlet, and an incongruous mannequin dressed as an old workman, who was presumably supposed to be film crew.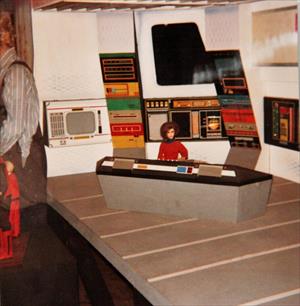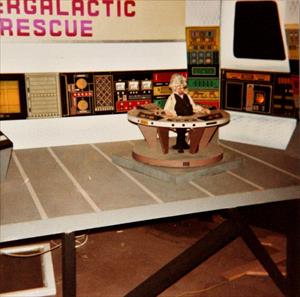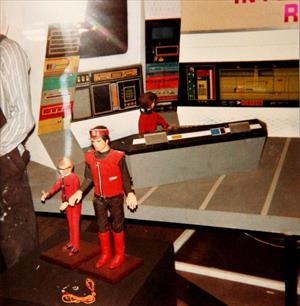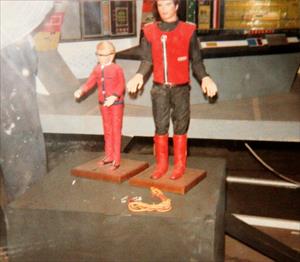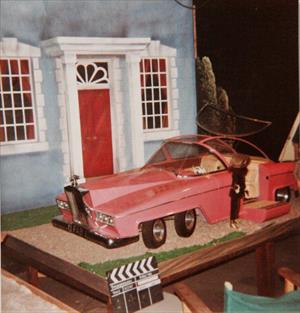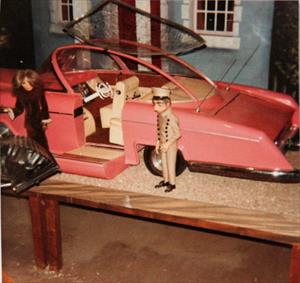 Below: In wall alcoves were these pre=production art from Keith Wilson and Emma Porteous.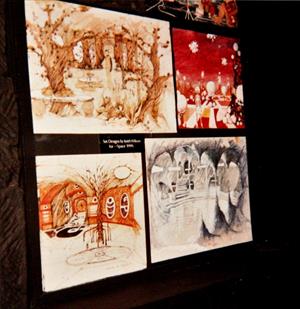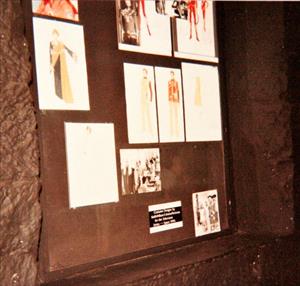 Below: the "Command Center" set included computers, two desks and various mannequins. Some walls look like there were originally Alpha walls that have been repainted black and white.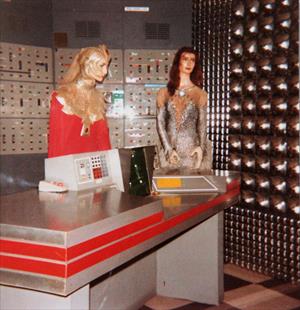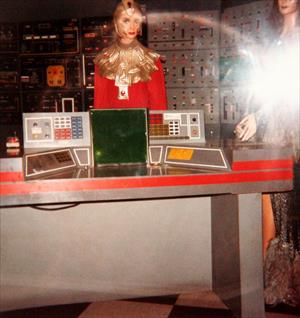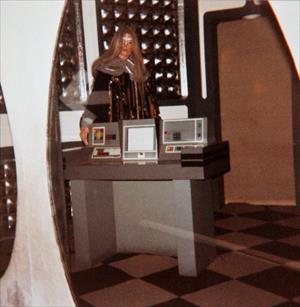 The car from the unseen "The Investigator" pilot was in a wall case by the Starcruiser model (and the Airfix replica). There was otherwise little from before Space: 1999, represented mainly with photos and Dinky toys. Filling in the cases were props from Space: 1999.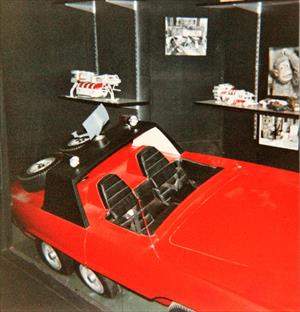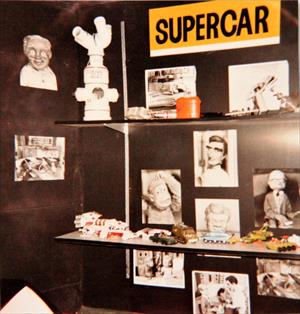 ---
Photos copyright Ian
Page copyright Martin Willey