---
Between 1977 and 1981, almost all the models, props, costumes and drawings left from Space 1999 were displayed in an exhibition called Space City, in Blackpool, UK. These photos are thanks to David Hirsch; some photos by G King.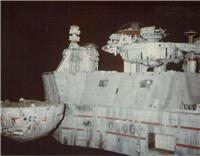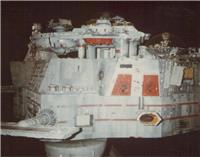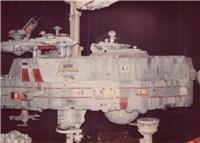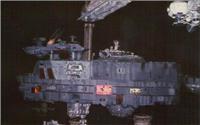 The Delta space station from Into Infinity was revamped from the SS Daria, from Mission Of The Darians.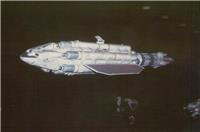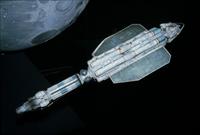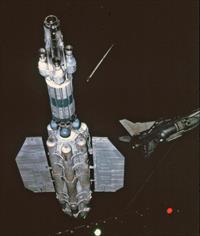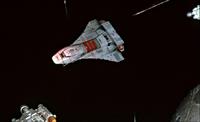 The Altares, and the UN shuttle, from Into Infinity, designed and built by Martin Bower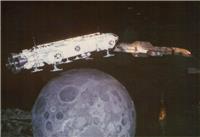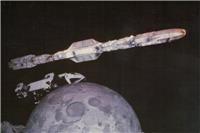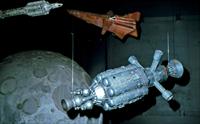 The Moon, the original model used in the series. Left is a 44 inch Eagle, right is the "Menon" from Space Warp.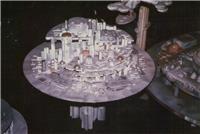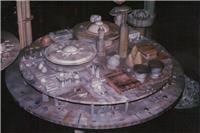 Texas City buildings from Journey To Where.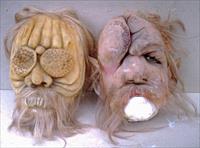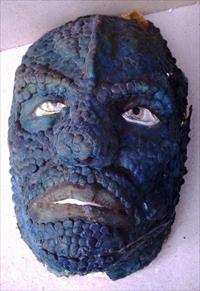 Face masks: Alien Transport from The Rules Of Luton and the mutant from New Adam New Eve, and the face of Maya's gorilla transformation that rescues Petrov from the roof collapse in The Exiles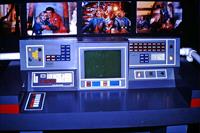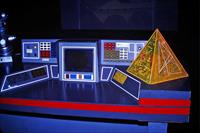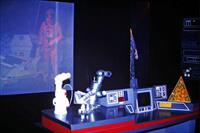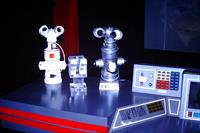 The two Command Center desks: Maya's, and Koenig's (with Space Warp detector, microscope and Taybor's jump drive blueprint).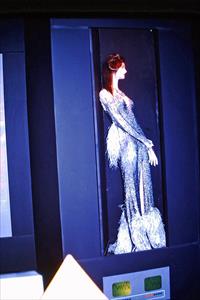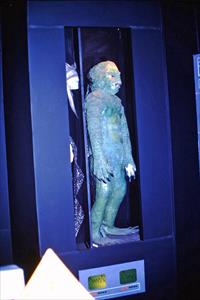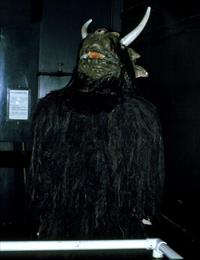 In 1980, this revolving alcove showed mannequins demonstrating how Maya (in Metamorph costume) "transforms" into the lizard man from The Bringers Of Wonder part 1 and The Dorcons. Meanwhile, the Larren from The Bringers Of Wonder part 2 starts by the fire instructions.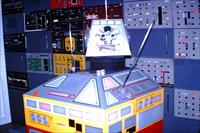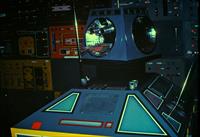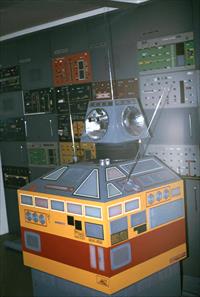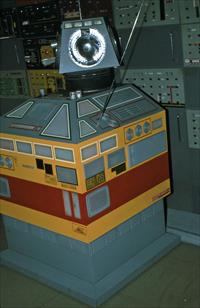 Brian the robot from Brian the Brain in front of the computers.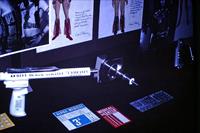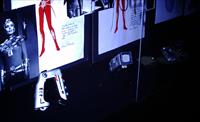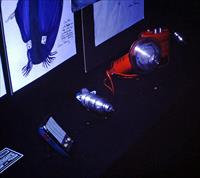 Various props, including commlock, and two stun guns- one (with the red marks, probably this prop) is a vacuum-formed "stunt" gun, the other in a holster is a hero prop. The white gun is the white tranquillizer dart gun used in Space Warp. There are some Medical scanner and a flashgun scanner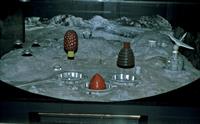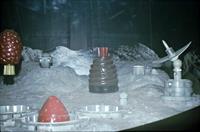 The silos and radar from the 1977 Jif Alien Attack advert. The backdrop photo of lunar hills is an original prop from Space: 1999, used on lunar sets.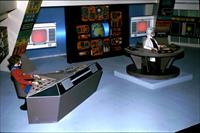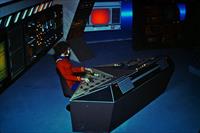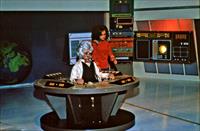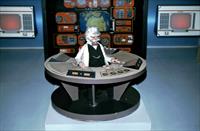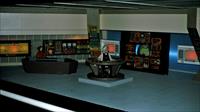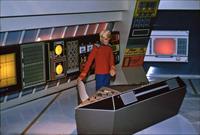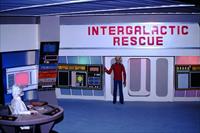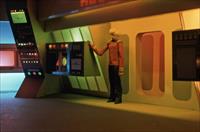 The puppet set from the 1977 Jif Alien Attack advert. At one point, possibly to hide set damage, the Eagle viewscreen was added to the set.
Thanks to David Hirsch for photos.