This hand scanner first appeared in The Exiles, and is extensively featured in The A B Chrysalis (Koenig's scanner is zapped by the aliens). Lustig also has one in The Immunity Syndrome.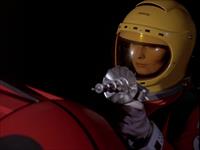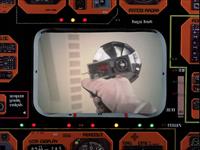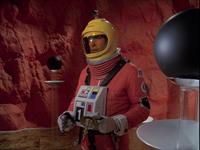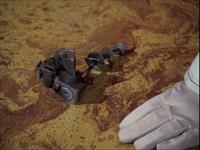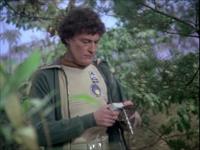 In Matter of Balance, Maya uses one with the silver dish folded away.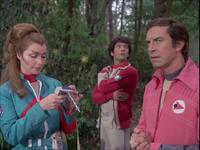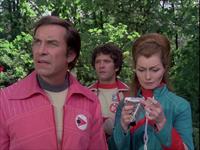 The prop is obviously a National PB3 folding flash gun, with a metal spike screwed in where the bulb should sit and a handle screwed into one side. The "National" brand name is the red symbol on the front side. On one of the two flashguns here, the battery compartment (for a 404 15V double ended battery) has been removed and replaced with a card with graphic and perspex. The handles are stabilising grips for 1960s/70s Black and Decker power drills.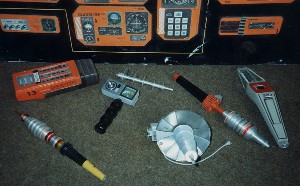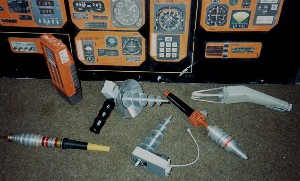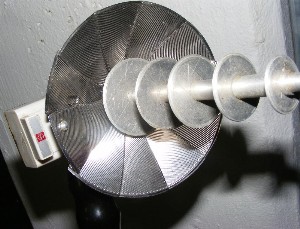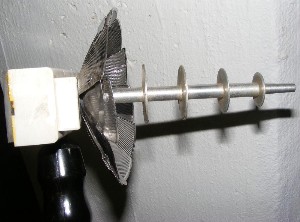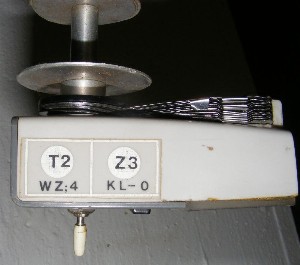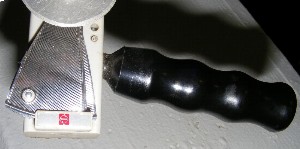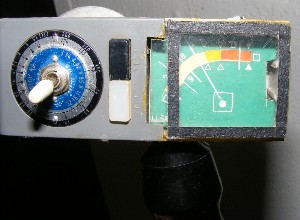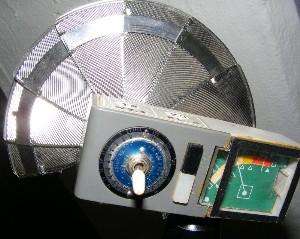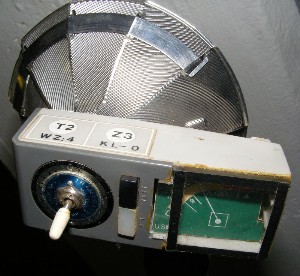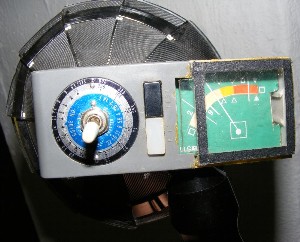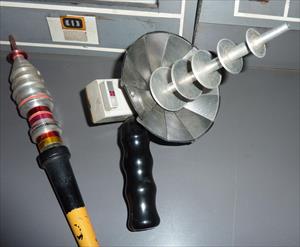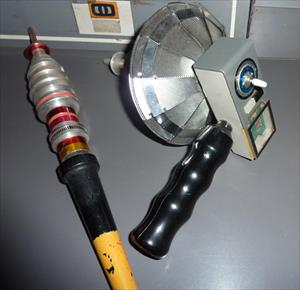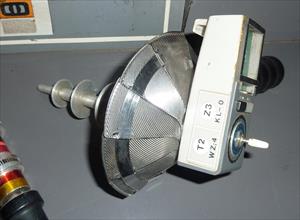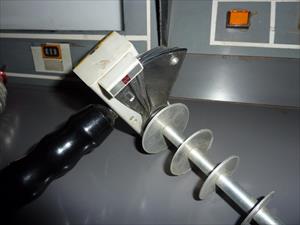 ---
Images copyright Martin Willey except for Space 1999 images (copyright ITV Studios Global Entertainment)
Page copyright Martin Willey