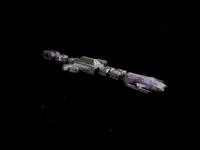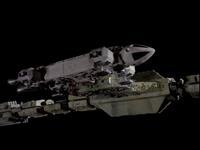 The Menon cruiser seen in Space Warp is a redressed version of the Archanon spaceship from Mark Of Archanon with a new nose section. In long shots it is docked with the 22 inch Eagle.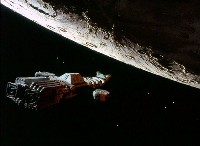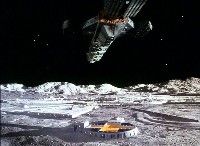 The original configuration in Mark Of Archanon. The nose section was made in the studio, and was relatively crude, which may explain why there is only one shot that shows much of the front. The main body was at the rear, immediately in front of the engine section, with a long spine-like neck leading to the nose section. In Space Warp, the main body is moved to the centre, making it less obviously like the Discovery from 2001: A Space Odyssey.
These photos show the new front section from Space Warp, which is designed to look like a detachable command module. A long metal pipe slots into the main body of the ship. The orange insignia are hand-drawn. On the yellow nose are small "Rescue" decals from the Airfix 1/24 Harrier.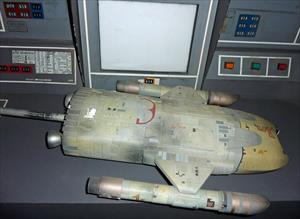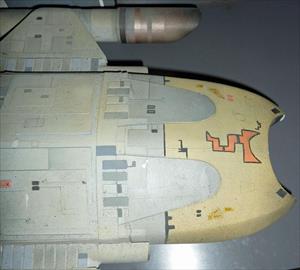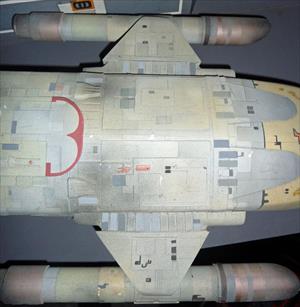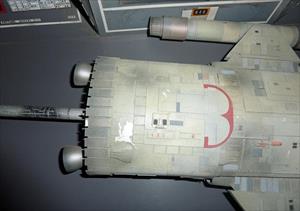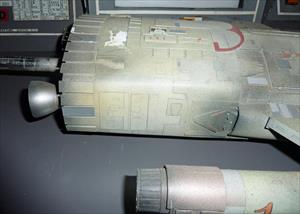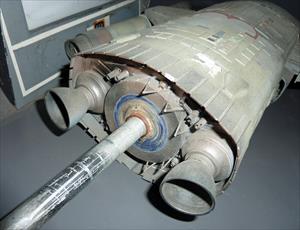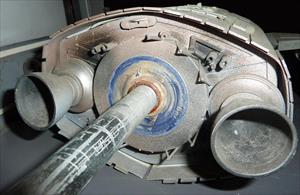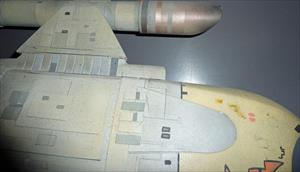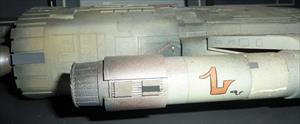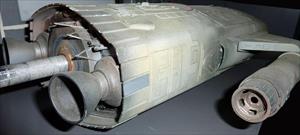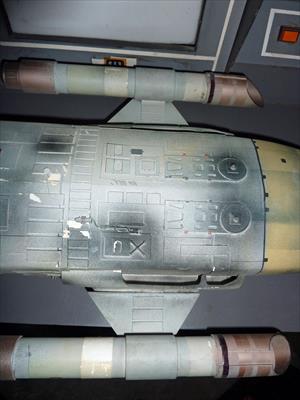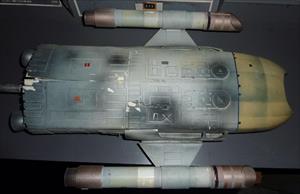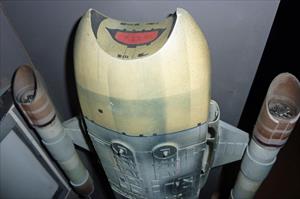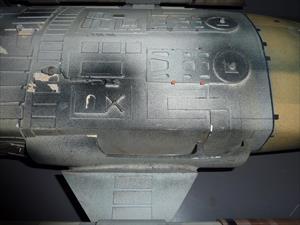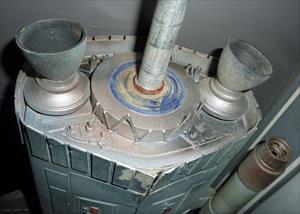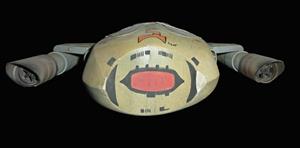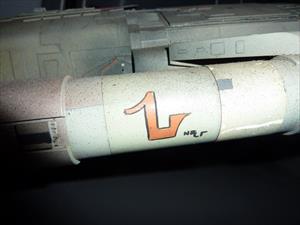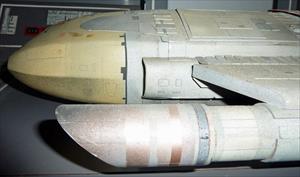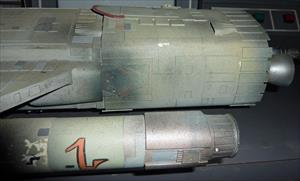 ---
Images copyright Martin Willey