In The Exiles, 53 capsules appear in space, each approximately 10 feet (3 metres) long. In addition to two full scale props for live action filming, models were made in 2 scales by Martin Bower. The larger models were 4.5 inches (11.5cm) long and in scale with the 44 inch Eagle. The smaller models were 2 1/4 inches (6cm) long, in scale with the 22 inch Eagle, although not filmed with that model. An Eagle grab arm was built to hold the capsule.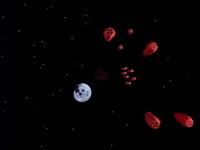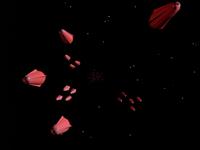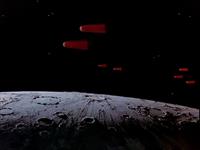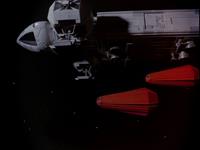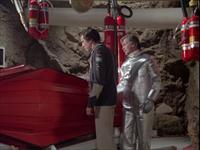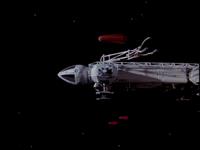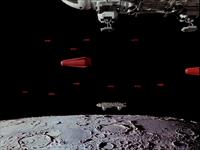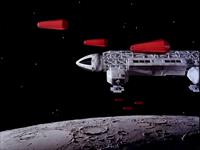 Most models in the series were filmed in double exposures, rewinding the film and repositioning the model between each shot. For fifty capsules this would have been too time consuming. Several models were made of each scale - perhaps 5 or 6. The larger models were then filmed in the same shot as the smaller models in forced perspective. Most shots were thus filmed in two or three passes, with an additional star / Moon pass.
Photos of original grab arm and capsule from 2005 Countdown to Disaster convention (photos by James Murphy, Chris Potter)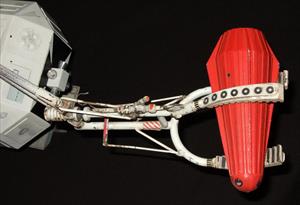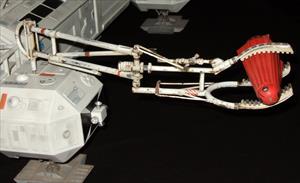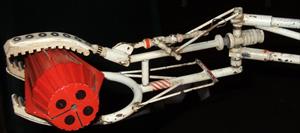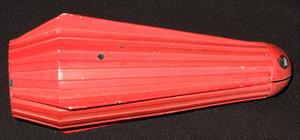 Below, replica arm by Jon Wilson with original capsule, photo by Terry Hyde (see more)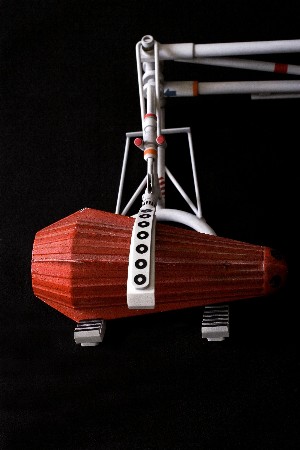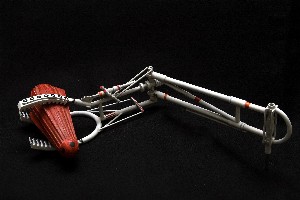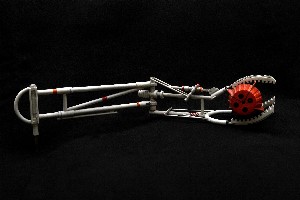 Below, with Ariel capsules (at the Alpha 2014 convention).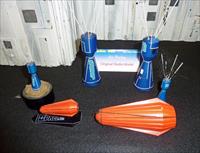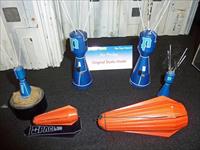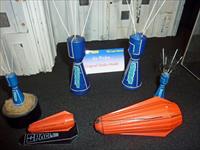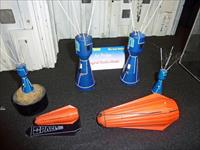 Below, photos from the Alpha 2017 convention. The 22 inch Eagle is an A-B Models kit, customised by Ed Miarecki; the grab arm is a studio original, not used on screen.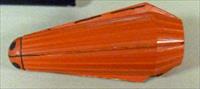 ---
Copyright Martin Willey