Alpha: 2014 - The UK Chrysalis
Peterborough, UK
12-14 September 2014
---
The model room was organised by the modellers of All Sections Alpha, with a wide range of original models and costumes, as well as high quality replicas.
Eagle 1 and 2
The first two 44 inch Eagle models are reunited, alongside the original Moonbase Alpha model. More photos.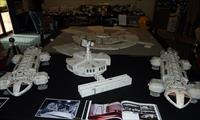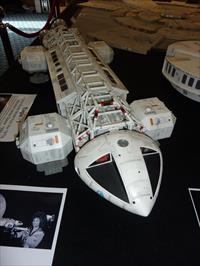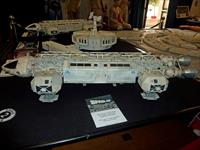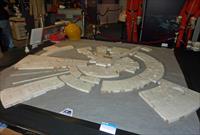 Original Models
There were numerous original special effects models and props including one of the laser tanks (alongside some studio-scale replicas), Last Sunset capsules and Exiles coffins, original Moonbase buildings, Collision Course mine, the Travel Tube door, an original stun gun.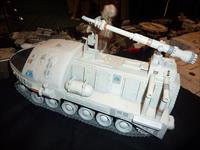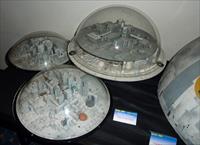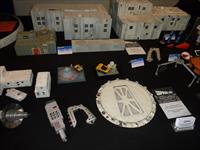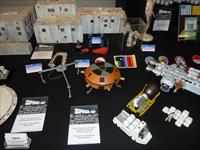 Replica models
Replicas from Chris Potter (Eagles and Hawks), Mark Shaw (moonbase model and Eagle), and other models by Bill Oram, Jim Small, Hilton Fitzsimmons.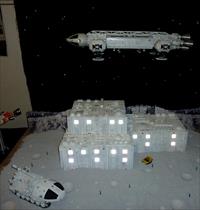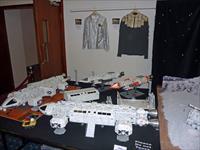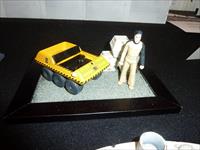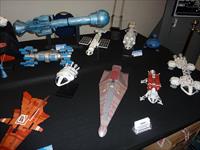 Spacesuits
The four known remaining spacesuits were on display together for the first time since 1976. Nick Tate with his original spacesuit. Pictures thanks to Darrell Simmonds. More photos.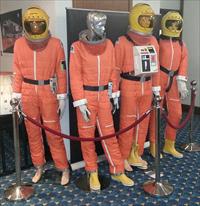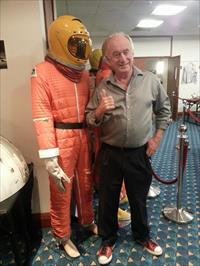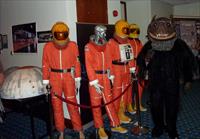 Costumes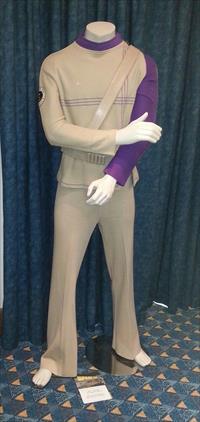 Original costumes included first and second season uniforms, and guest costumes.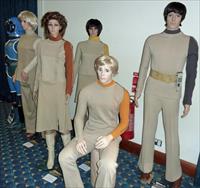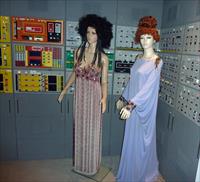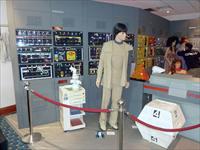 ---