---
Original costumes seen at the Alpha:2014 convention.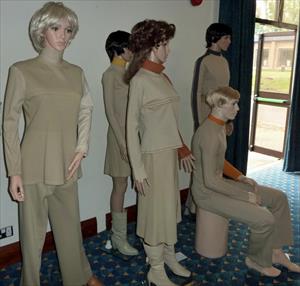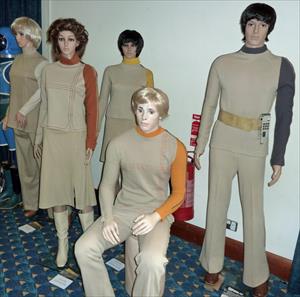 The costumes are, left to right:
Year 2 Helena uniform
Year 2 technician uniform (worn by Jenny Cresswell and others)
Year 2 Sandra/Yasko uniform, also worn by Zienia Merton in Message From Moonbase Alpha
(Seated) Year 2 Alan Carter uniform
Year 1 Koenig uniform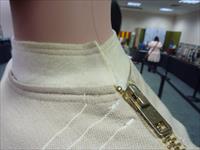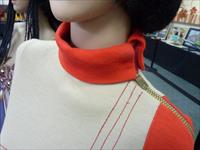 Male and female collars in Year 2.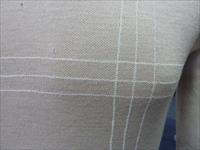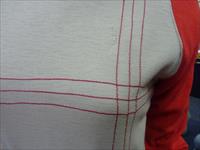 Detail of the stitching across the chest on two uniforms. On supporting characters the stitching was much bolder, to show up on screen. The lead characters had new uniforms made for Year 2 (rather than converted Year 1 uniforms), but with only 2 lines of stitching, not 3.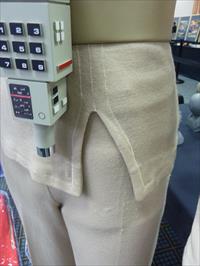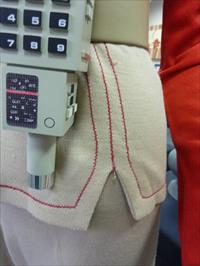 Detail of the hem in two uniforms. Both are adaptions of Year 1 costumes. The height of the triangular cut varies considerably between different uniforms.
---
Contents copyright Martin Willey. Thanks to Andrew Frampton.