---
The Kaldorian ship from Earthbound was the first alien spaceship seen in the series. It was made by Space Models- before Martin Bower was involved in the show - and the simple round shape is uncharacteristic of other alien ships.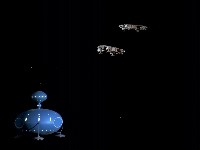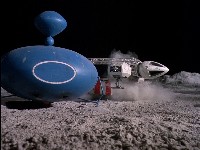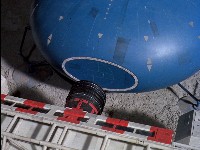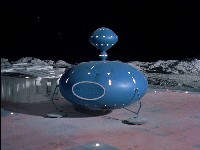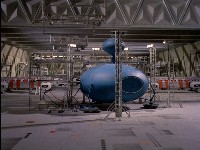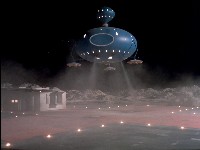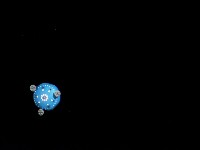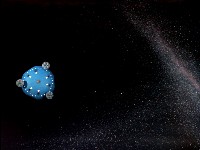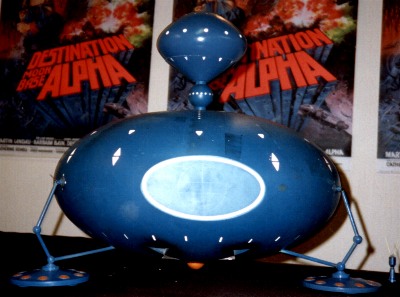 Note how the camera flash illuminates the markings. A small Ariel capsule (from Last Sunset) is on the right. The large Kaldorian model is 2 foot/ 61cm in diameter and 21 inches / 53cm tall.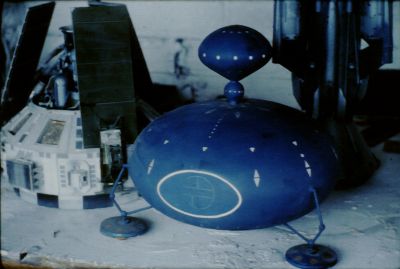 Kaldorian ship and the top half of Voyager One from Voyager's Return. Also seen is a spaceship from Dragon's Domain.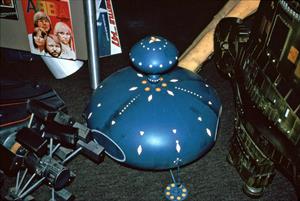 The model was not displayed in the Space City exhibitions, but was kept at the office of Keith Shackleton, where it was photographed by David Hirsch in the late 1970s. Shackleton was director of Century 21 Marketing, who handled the merchandise for Gerry Anderson, including the exhibitions, as well as other properties such as the band Abba. The other models in his office were the large Gwent and the Satazius.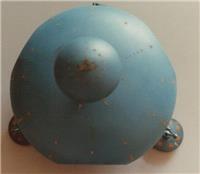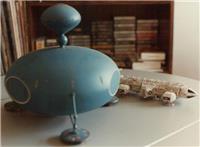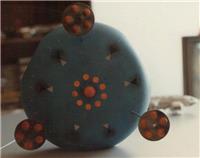 Photos of the smaller model of the Kaldorian ship. Thanks to David Hirsch.
---
Copyright Martin Willey