---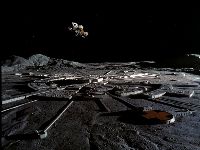 The 11 inch (28 cm) Eagle was built by Space Models in 1973, at the same time as the 44 inch and 22 inch Eagles. It was primarily used for distant shots- rising above the base, or travelling through space. It didn't need much detailing, but the proportions closely match the larger models.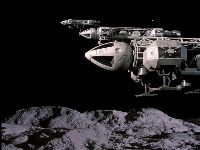 It is the most distant Eagle in this shot from Breakaway, alongside the 22 inch and the 44 inch.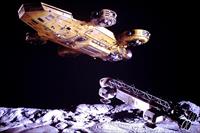 It's most famous appearance is this publicity photo with the Satazius.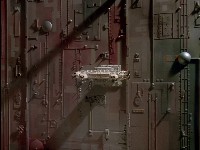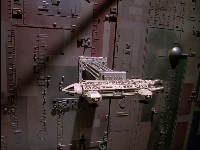 On screen, it is mostly clearly seen in this sequence from Mission Of The Darians
The model is now owned by David Hirsch. The photos below were taken in 2017 at the Alpha:2017 convention by Gordon Moriguchi. Passenger pod below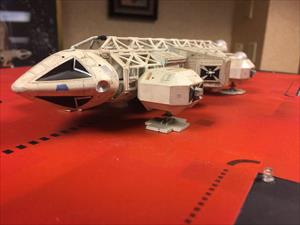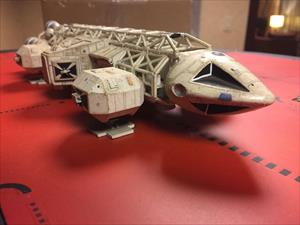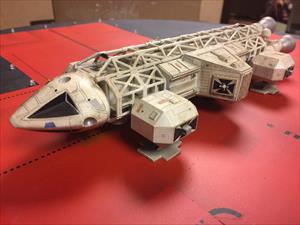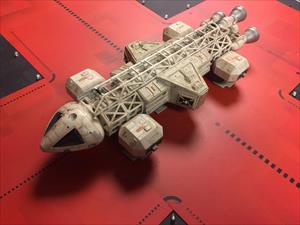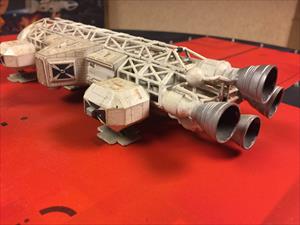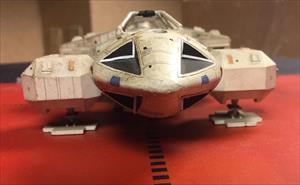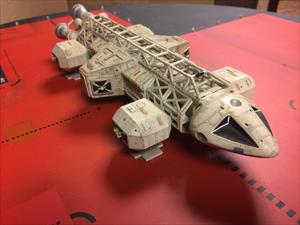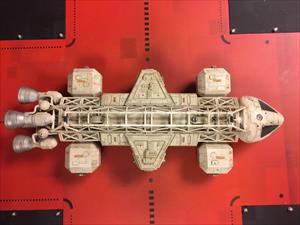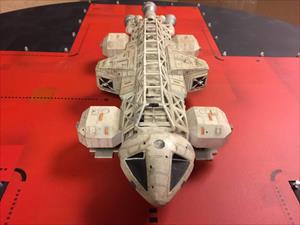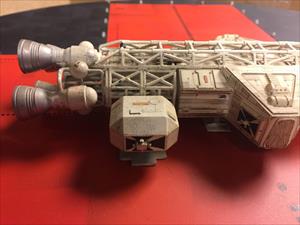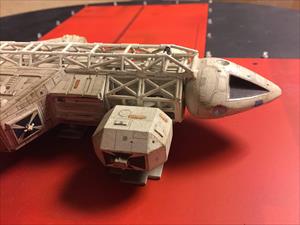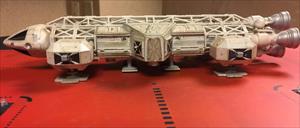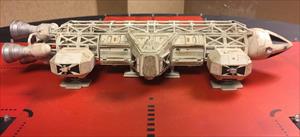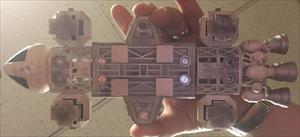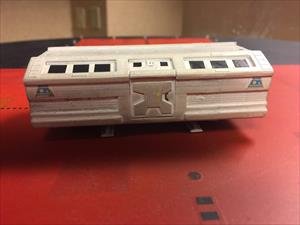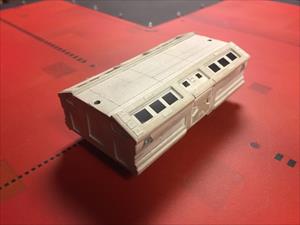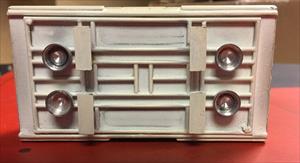 ---