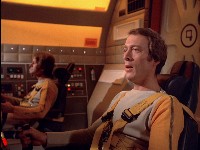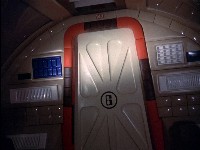 Irving and Davis fly in Eagle 6, although the number on the door is "4". When Alan boards the empty Eagle, the number on the door is "6"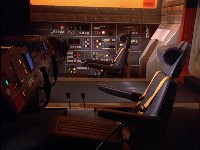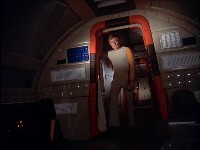 Alan enters the cabin of the deserted Eagle. The shot of Alan peering in the door shows the lights are dimmed. The shot of the cabin shows it lit up, and the door is still closed (actually it's a clip from Breakaway)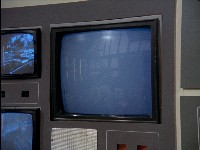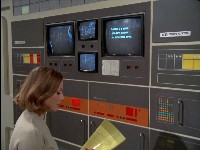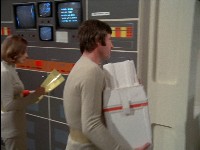 When Koenig enters Main Mission in his pyjamas, the shot opens with a close up of a TV screen and pulls back. The reflection on the screen shows Alphan Mike Stevens standing still, holding the white box. Only when it pulls past Tanya does he start walking and pass in front of the camera.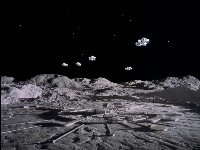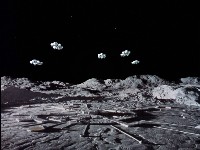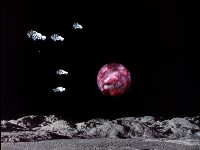 During the Eagle evacuations, two shots are shown a second time, in reverse.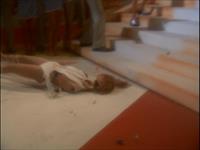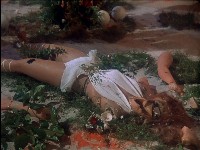 The position of the servant's body is different from when we see it land at the bottom of the steps, and later when the vegetation covers it. This may be because the explosion of the guardian tower had moved it. Oddly, the arms have arrived back close to the body. An obvious piece of sprue from a plastic kit is seen.
---