Eagle seat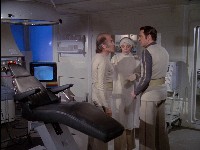 The Eagle pilot seats also appear on Alpha, usually as examining seats in Medical (they are dentist seats in reality). Sometimes they have a beige fabric cover. The seats are first seen in the Medical Isolation room in Breakaway. The left arm rest is fixed, with a metal supporting rod underneath, while the right arm rest is movable. On the right side are a series of sockets. The seat belts are not fixed to anything.
Eagle Pilot Seats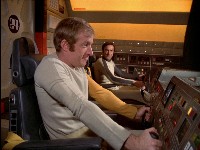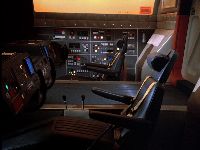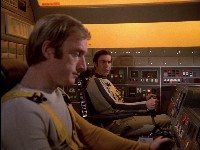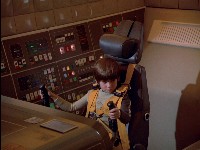 In this shot from Alpha Child, the left arm rest has been removed.
Medical Seats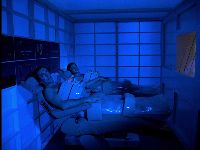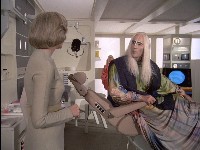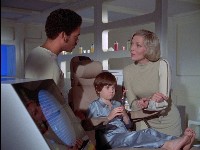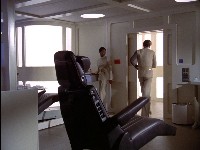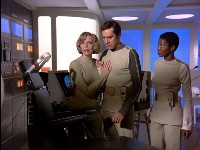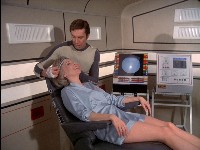 Other Earth spaceships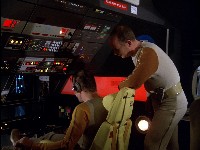 In Dragon's Domain, the seat is covered in yellow fabric.
---