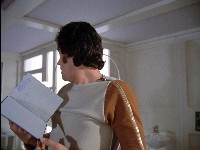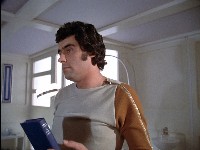 The book that Zoref reads has the title "A Far Cry" on the spine (the author name isn't clear, but the surname may begin with "Do"). Inside is a blue stamp with the name "MOOREDAN LTD" (a theatrical props supply company) and a pencilled "X".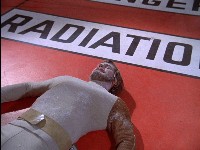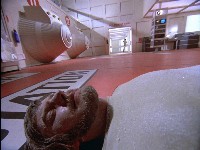 When Dominix falls to the ground, his head lies near the "AT" of the "Radiation" sign. In the distorted view following Zoref fleeing, Dominix's head is closer to the "DI" letters.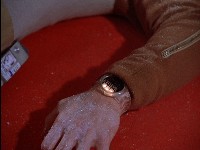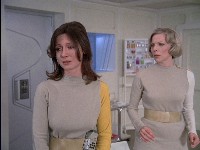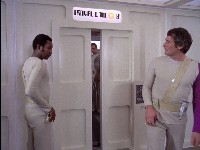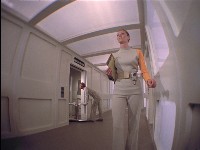 Dominix's commlock has the first keypad button missing and a scratched picture (it's unclear who it is). In later scenes, Eva Zoref has the same commlock with the same picture. Later the guard Tony Allan has it. A fourth Alphan wears it too- the woman walking past Medical Centre when the base is frozen at the start of the episode.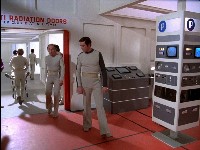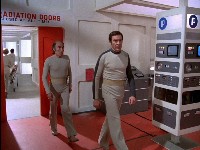 When Koenig enters the Nuclear Generator area after Dominix's body is taken away, he passes a communications post. As he walks past, the screen abruptly dies - the same effect that Zoref has on Alpha's lighting. Within the same shot, the screen fades back to life. Thanks to Mark Spalding.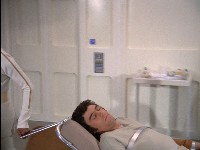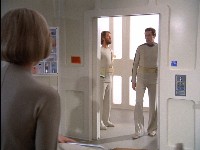 When Zoref is wheeled into the medical security room, he passes the door just before Koenig enters. Just visible as the gurney passes and Koenig enters is a strip of brown carpet which Koenig walks on.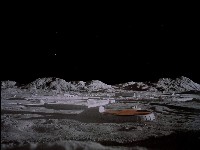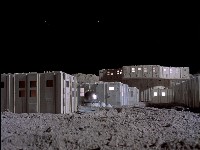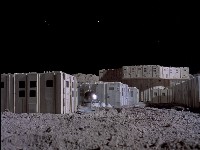 When Koenig orders all the power cut on Alpha, we see a long shot of the base. Building by building the lights wink out, including the Main Mission tower. Then the camera switches to a close up shot, and we see the lights of the inner buildings go out, and the Main Mission tower lights turn off again. Thanks to John Day.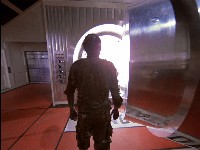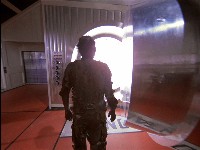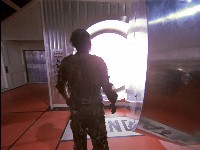 The generating area is full of reflective surfaces, but the director carefully avoids showing camera and crew. But some blurry unwanted reflections do occur. When Zoref enters the reactor, the curved surface of the reactor door reveals a figure in white shirt and pale trousers walking after Zoref (possibly the camereman), following by another figure in dark.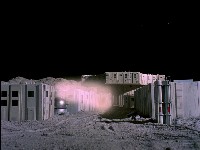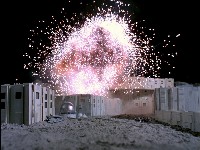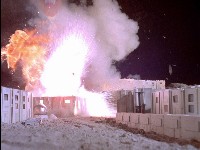 The exterior shots of the Moonbase buildings exploding use the same models, but in slightly different configurations. Note for instance the pile of girders in the foreground left in some pictures.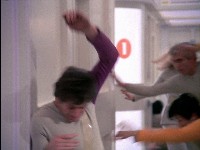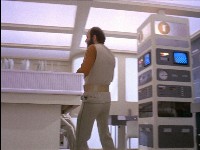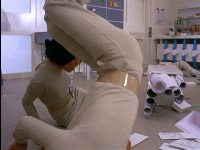 Amongst the footage from Breakaway, there are a couple of shots that were cut from the pilot episode and only appear here. One is a close up of the Alphans (including gray-haired Alan Harris) falling to the corridor walls; the second shows technician Young falling in flight control (as he rolls, his legs catch and trap the black actress already on the floor).
---