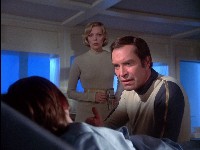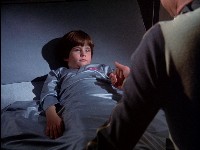 In the view of Jackie, Koenig's arm is across the bed. In the view towards Koenig, he sits on the side of the bed.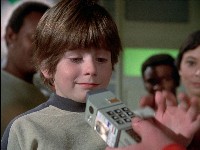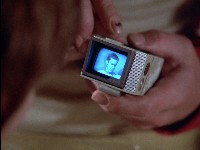 The commlocks in these shots are different- the view showing the screen has no picture on the side.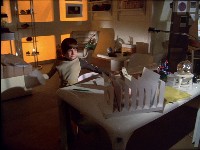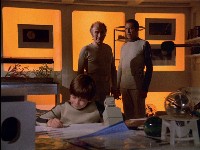 Note the yellow paper at the front of the desk. When Koenig enters later in the same scene, the paper is blue. Meanwhile, the shelf displaying rocks has moved across the back wall.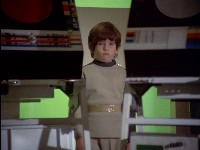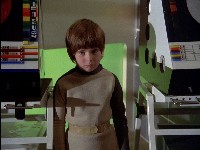 The position of the two monitor trolleys changes slightly between shots.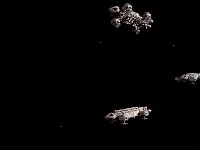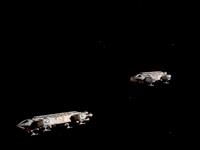 As the Eagles turn to go behind the alien spaceships, the bottom Eagle travels across two stars that show through it (double exposure).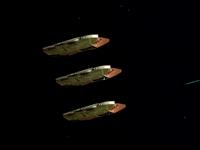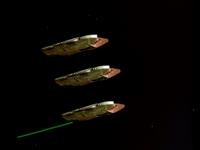 The Eagles have moved behind the spaceships. There is a shot of the alien ships, then the Eagles following, then the alien ships fire beams back. At the start of the first shot, we briefly see a green beam firing forward. There are no sound effects, and we only see a partial beam for three frames. The editor wanted to use the shot to establish the ships, and had to use a shot with existing optical effects. The shot of the ship firing forward is possibly from the final battle with the battlecruiser at the end. Thanks to David Penn.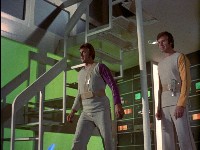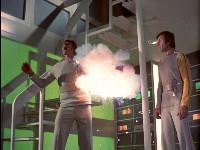 The security guard is hit by Koenig's laser. The padding and explosives are visible under his uniform in the few frames just before he explodes.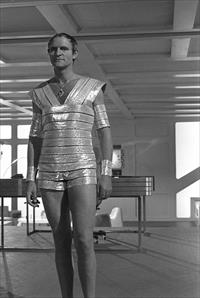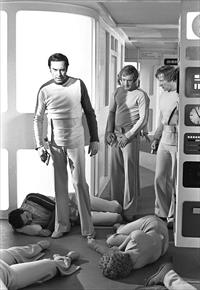 Publicity shots with Julian Glover and Martin Landau holding cigarettes.