Perpetual calendar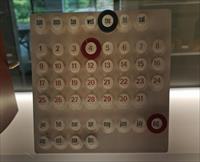 A plastic office calendar, by Brusasco and Torretta Architetti (Brusasco and Torretta architects) for Euroway, from 1970. Euroway was founded in Italy in 1968 by Giorgio Della Beffa, who devised the "ring-a-date" calendar in ABS plastic for the office market. There are three plastic rings to put around the applicable studs, to indicate the day of the week, date and month. The top row is week days (Sunday to Saturday), then the days (1-31), and bottom 2 rows are months. The large wall version is 473mm x 485mm x 54mm; smaller desk-top versions were also produced.
It's seen on the wall in Flight Control in Breakaway. The weekdays and months have Letraset coloured numbers placed over them, to obscure the purpose. The rings have been placed around 2 weekdays, Sunday and Friday, and the 2nd of the month.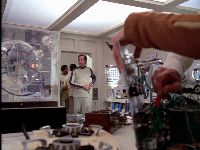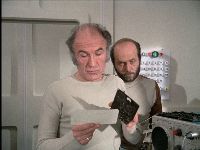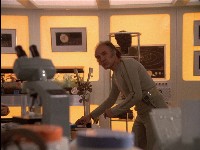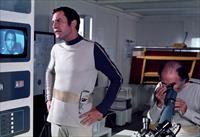 You can see the calendar on the wall of Technical Section 6b in this cut scene from The Last Sunset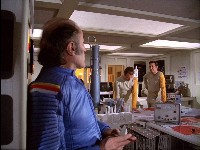 In Dragon's Domain it is on the wall of the 1996 Technical Section (now the three rings are all around numbers- 4, 9 and 28).
---
Copyright Martin Willey