Flight Control
This room, overlooking the Eagle hangar, is used to plan and control space missions. The designation on the communications post is T. It is seen in Breakaway and (in brief clips from the former episode) Force Of Life.
Among the decorations are Bergman's perspex sphere, a Gustavsberg Salad Bowl (on the desk under the screen), a Tizio lamp and the green pipe that later appears in Command Center.
The window overlooking the hangar is rarely used in other sets (a wider window is normally used), but it can be seen in two Medical sets, in The Troubled Spirit and Space Brain, and again looking into the Eagle hangar in the Control Room in Space Warp.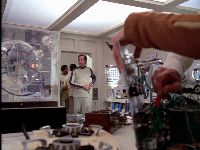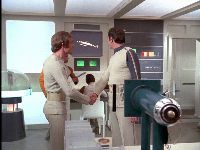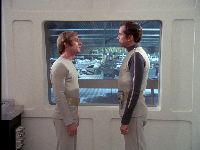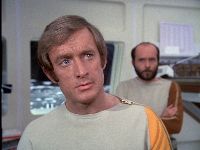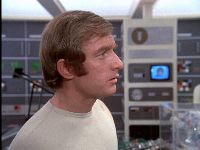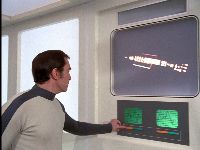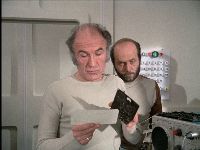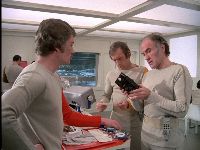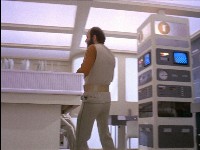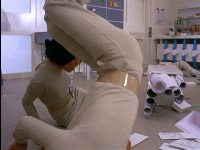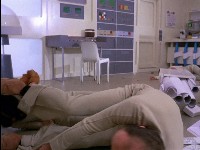 ---
Copyright Martin Willey