Experimental Lab
This Experimental Lab is seen in Voyager's Return. Research is focused on spacecraft control systems: the Queller drive control system is recreated here, and Queller's drawing board shows blueprints of an Eagle.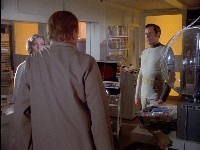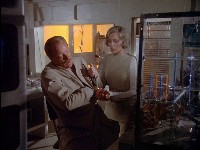 Another view through the windows shows the 12 foot square office. The back wall is filing units.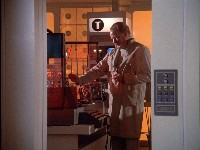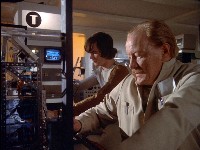 This is the interior communications post.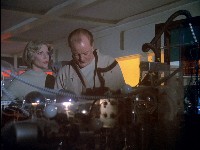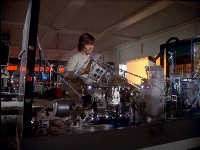 Notice the far corner of the main lab extends round the edge of the office, making it "L" shaped.
---
Copyright Martin Willey