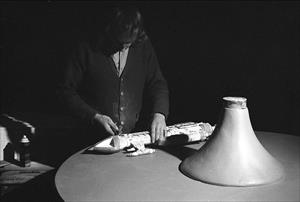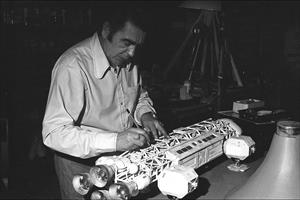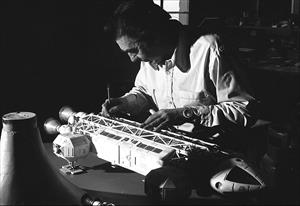 Terry Reed working on the Hawk, Cyril Forster working on the 44 inch Eagle.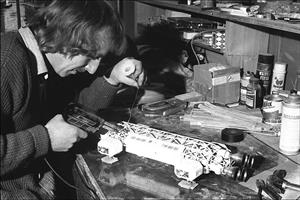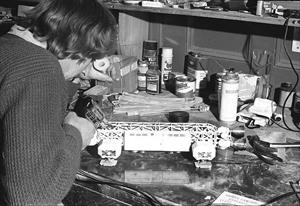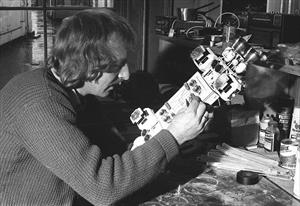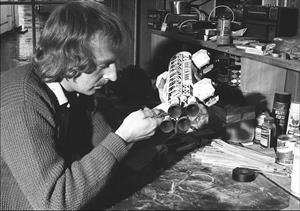 Terry Reed making adjustments to the 22 inch Eagle.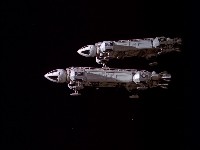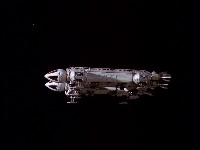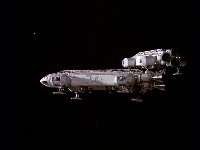 Koenig's Eagle docks with Alan, as seen in the episode.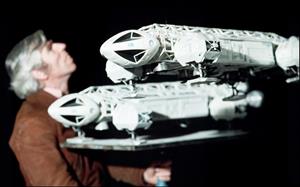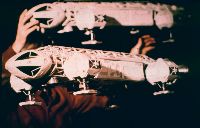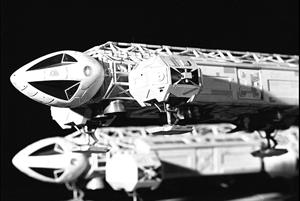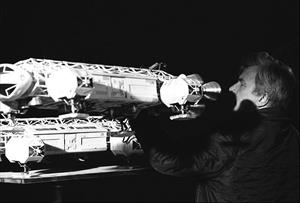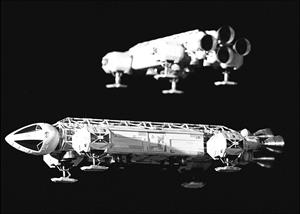 The Eagles during filming.
The explosions at the end of the episode War Games.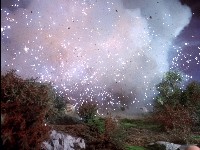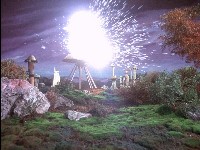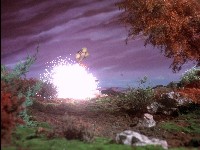 These behind the scenes shots show the planet surface set. This is the portrait gallery of Down Place, the country house on the banks of the Thames that was the centre of Bray Studios.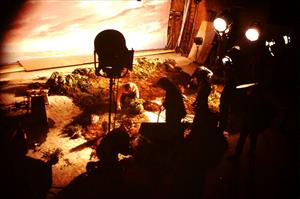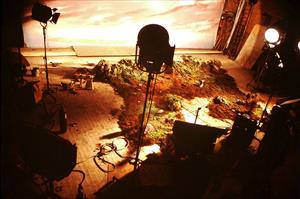 One wall is covered by a large painted sky backdrop. Dirt, rocks and plants have been placed directly on the wooden floorboards to make the planet surface. At least one small alien building can be seen on the set. Alongside, on the floorboards to the left, other buildings can be seen. Large lights are positioned around (to the top right, behind the lights, the large Moon model is visible).
Below: a different explosion sequence.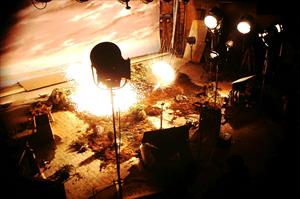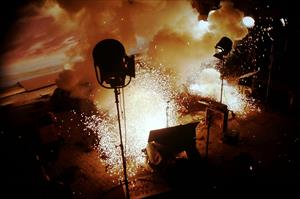 ---
Space: 1999 copyright ITV Studios Global Entertainment