---
Eagle Booster Pod
This pod has lateral boosters. Many of its appearances have continuity errors, as supposedly the same Eagle has standard transporter pods in other shots. It is seen in the end credits of every episode.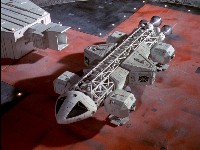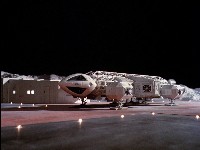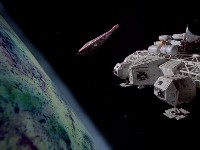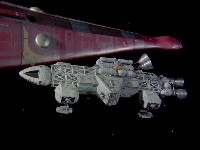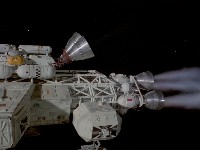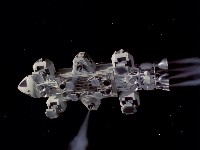 Views from The Metamorph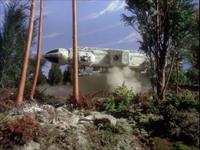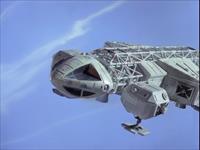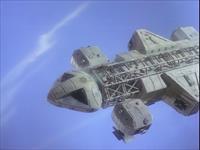 Eagle 4 in The Immunity Syndrome. In a few shots a standard pod is seen.
---
Copyright Martin Willey