---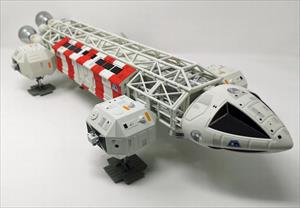 The Rescue version of the Round 2 Display Model was released at the end of December 2018. The model is the same as the original, with new decoration, including the red striped passenger module. The weathering panels have much improved. The pale blue squares have gone. The weathering panels now have gradients, like the airbrushed originals.
Packaging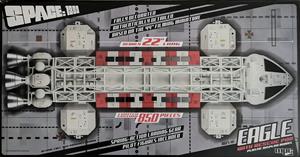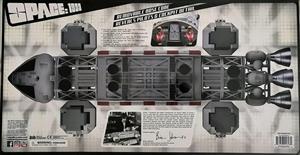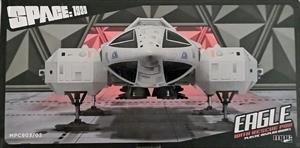 The box is 58cm x 31cm x 15cm and follows the same design as the transporter, with a different background- the interior of an Eagle hangar. The Brian Johnson attestation is the same as the transporter.
Instructions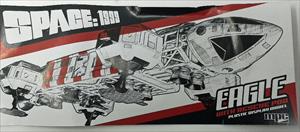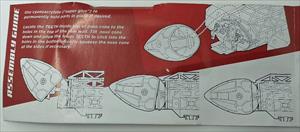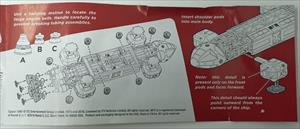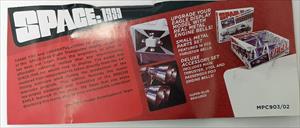 The instructions were a double-sided leaflet for the transporter. It has now four pages, with an art cover, two pages of instructions, and a back cover promoting the aluminium accessories. It is 20.5cm x 8cm.
Model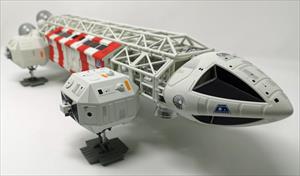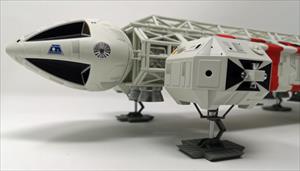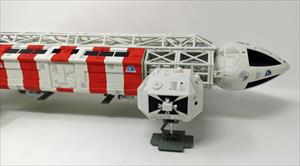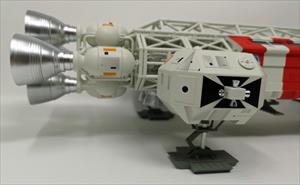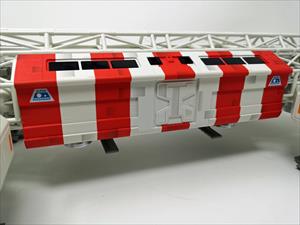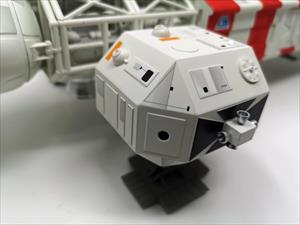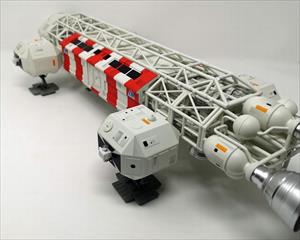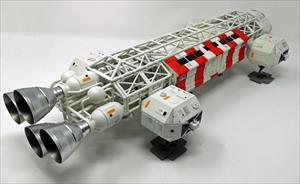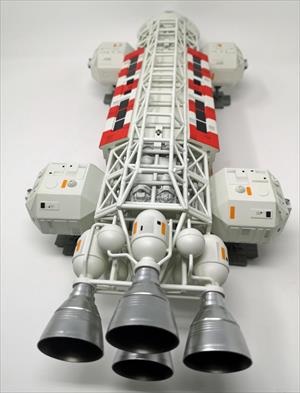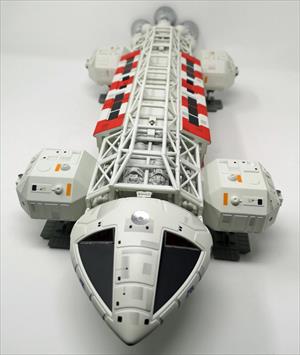 Command module and pilots
Once fitted, the pilots and cabin detailing aren't really visible, but the detailing is impressive. Both astronauts have the pack number "2".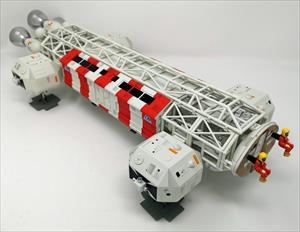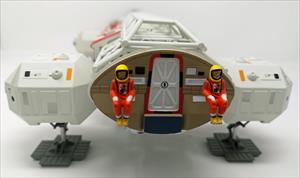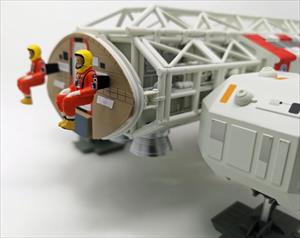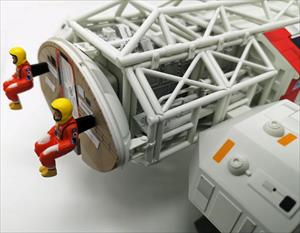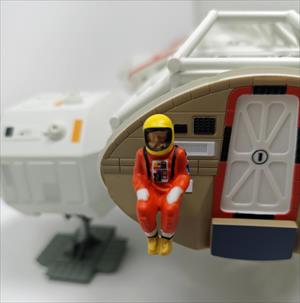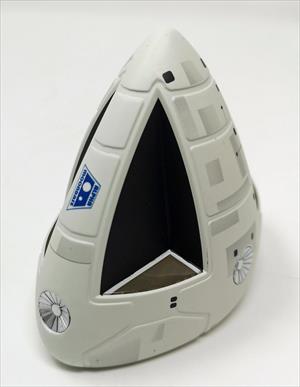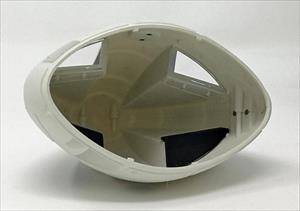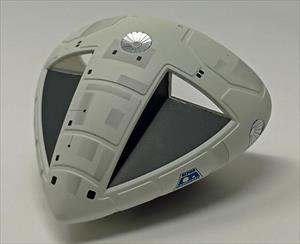 Underside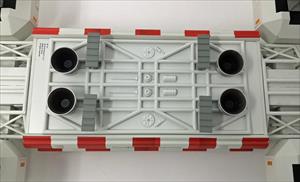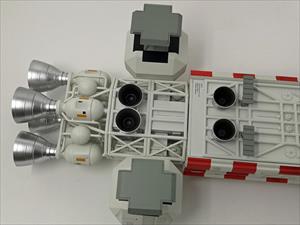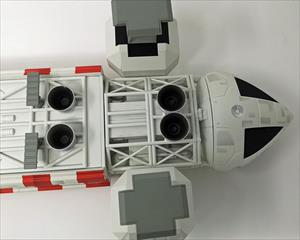 There is a copyright notice for ITC and Round 2 on the bottom of the passenger module.
Comparison
The original Round 2 Eagle Transporter and the Rescue Eagle. The original pale blue and flat grey panels look poor against the newer model.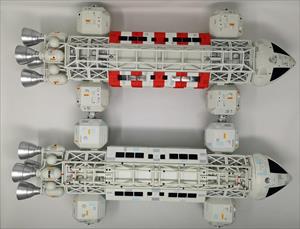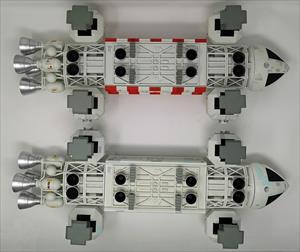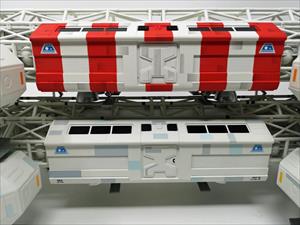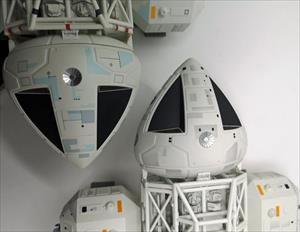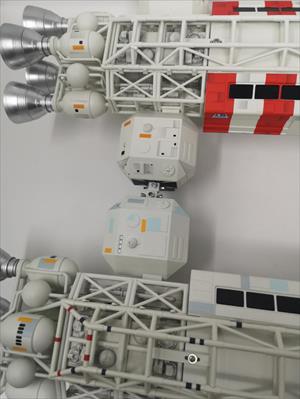 Comparison
Product Enterprise Rescue Eagle (2004) and Konami Rescue Eagle (2003)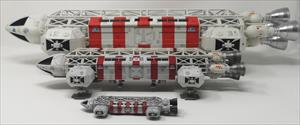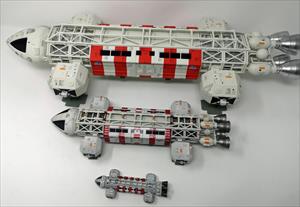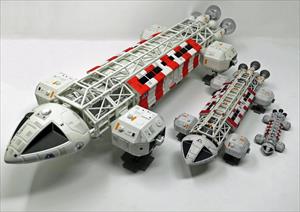 ---