---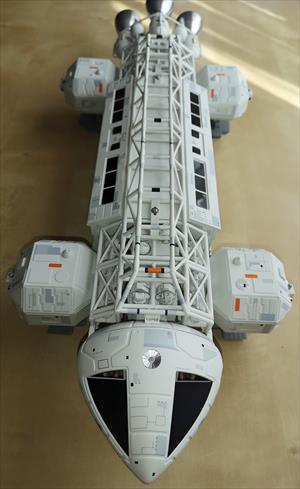 The Eagle 2 version of the Round 2 Display Model was released in March 2020. This was a limited edition of 750.
The model is based on the second 44 inch Eagle model, first used in The Last Sunset. The Airfix/MPC Eagle kit was also based on this model. The model was released as a kit in July 2020, with a different pod.
Packaging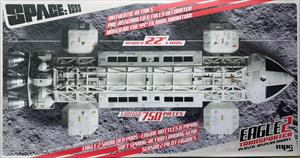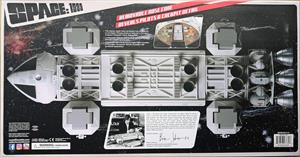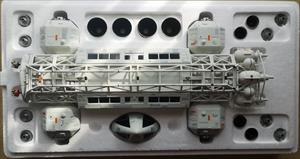 The box is 58cm x 31cm x 15cm and follows the same design as the transporter and the rescue Eagle, with a different background- a lunar surface. The Brian Johnson attestation is the same as the transporter.
Eagle 2 shoulder pods
Engine bottles & piping
Soft spring-action landing gear
Season 2 pilot figures
Model
Detailing seems to be based on the early Year 1 model. The rectangular ACS modules from the Revell Gemini kit on the outer faces of the leg pods are light, as they were in the earlier episodes (up to War Games); in later episodes it was painted black.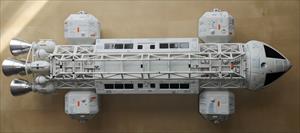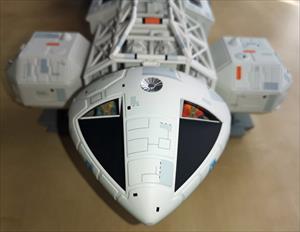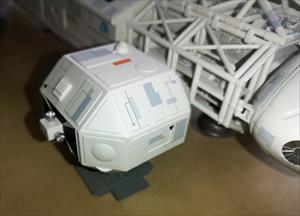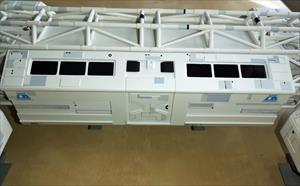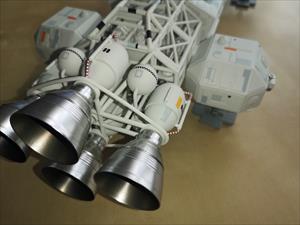 Assembly required
The underside engines and rear engine bells must be attached. They snap in place easily.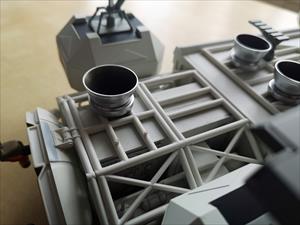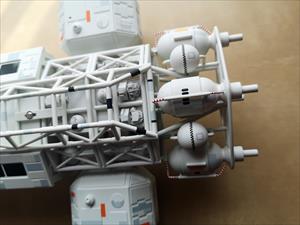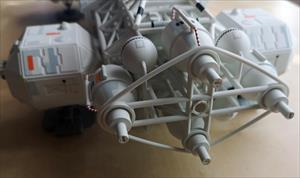 Pilots
While the first Eagle and the Rescue version had astronaut figures, this version has the pilots in uniforms with Year 2 jackets. There are very nice details in the jacket badges, although the facial features are vague, and the "Koenig" figure has a distinct Elvis quiff.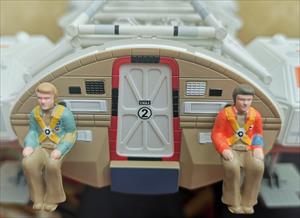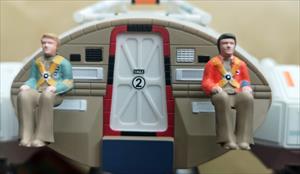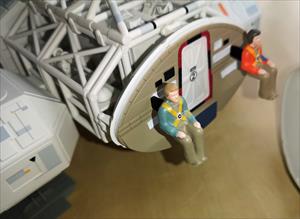 Comparison
Eagle 2 sits noticeably lower than the earlier Eagles.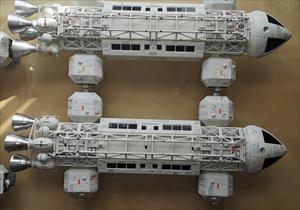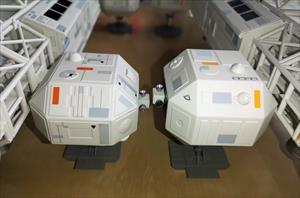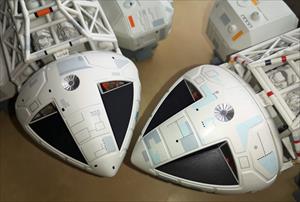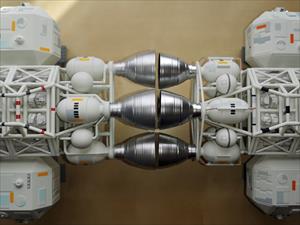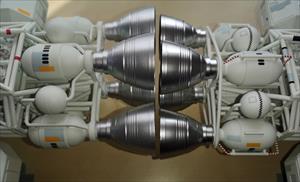 ---