US, MPC984, January 2023 $29.99
Round 2 have produced many Space: 1999 kits. At 3.25 inches / 8.2 cm long, this is a reworked version of the larger buggy that featured in the Nuclear Waste Disposal Area 2 diorama set (MPC 860/06, 2017). It includes additional engine details, and expanded decals, and can also be made as a original Amphicat. See original prop amphicat.
There is no mention of the well-known use in Banana Splits (1968-1970), which would have complicated licensing.
Images thanks to Gordon Moriguchi.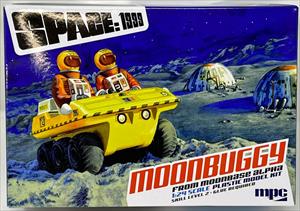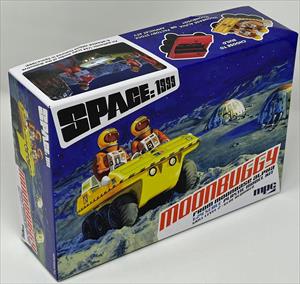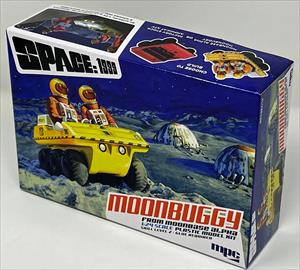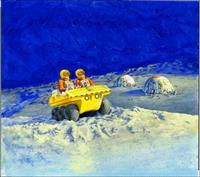 Original cover art by Jamie Hood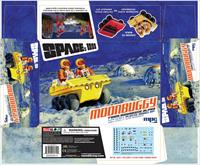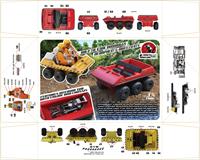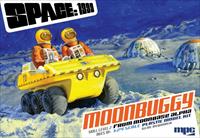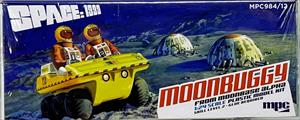 Box art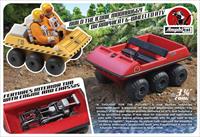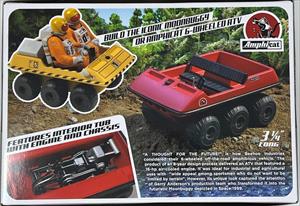 Back of the box.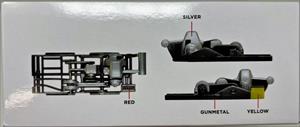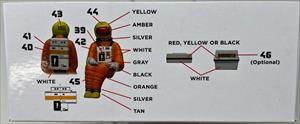 Painting and decal guide, sides of inner box.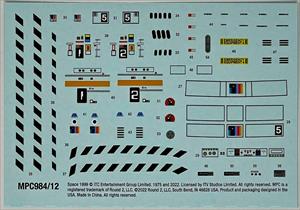 Decals. Most of the markings are based on the Space Warp and later version (with a large "5"). The dashboard (#29) is based on the Space City version, rather than the one seen in Space Warp. In the series, the buggy had no dashboard and less markings in most year 1 episodes.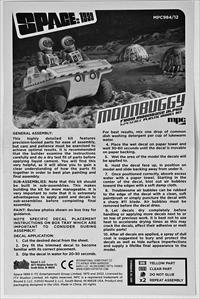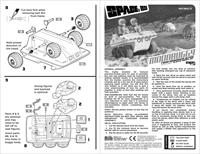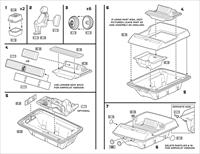 Instructions.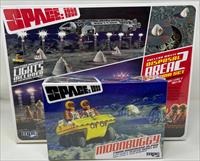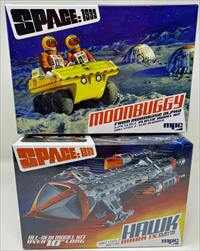 The moonbuggy and the 2017 Nuclear Waste Disposal Area 2 diorama set, and the 2022 Hawk, which is a similar size box.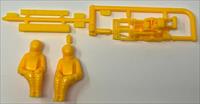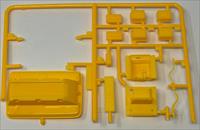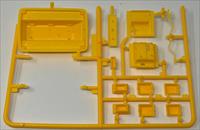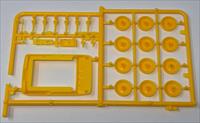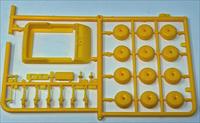 Kits parts are in yellow styrene, with some transparent parts (handlamps).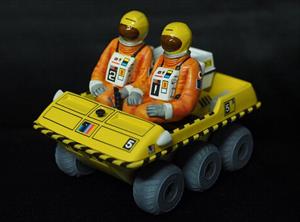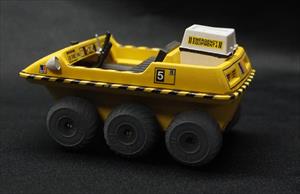 Completed model, built by Oggie Gonzalez. see more