AMT released their 1:650 Star Trek Enterprise kit in 1966. It was in production, with numerous tooling changes, until the 1990s.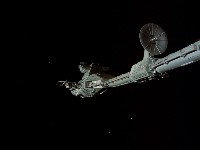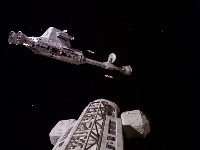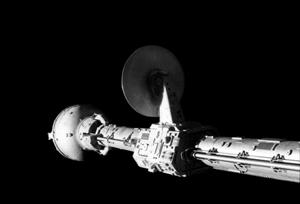 The saucer section is the big radar dish for the battlecruiser from Alpha Child.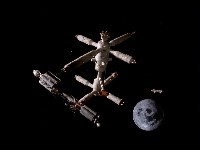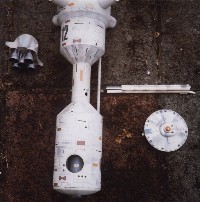 The saucer section is also the Eagle landing pad on the Space Dock in Dragon's Domain.
In 1968, AMT released the follow-up kit, the 1:650 Klingon battle cruiser. AMT paid Paramount Studios to design and create the filming model (which was actually a tooling master for the kit), in return for the marketing rights. The kit appeared in shops before the ship appeared on screen (in the 3rd series).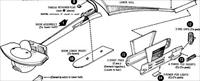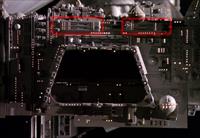 ---
Copyright Martin Willey. Thanks to Craig Rohloff