Model makers may use parts from commercial plastic construction kits to decorate their science fiction models. Sometimes called "kitbashing", the technique allows models to be created quickly and cheaply. It was used extensively in Gerry Anderson's puppet series including Thunderbirds, but had been used by Les Bowie even earlier. Even big-budget films routinely use parts from kits to detail models- 2001: A Space Odyssey, Star Wars and Alien have hundreds of kit parts over their "hero" spaceship models.
A number of common kits were used on the Space: 1999 models. Three of the most used kits are discussed in detail: Airfix 1:144 Apollo Saturn V, Airfix 1:72 Lunar Module and Revell 1:24 Gemini.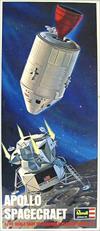 Revell 1:96 Apollo Spacecraft (1967) and Columbia and Eagle (1970). Used on Moonbase Alpha.
Below: a number of Tamiya tank kits contributed parts to Space: 1999 models.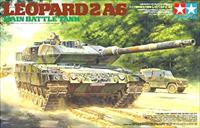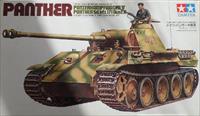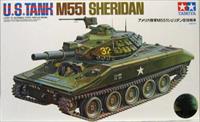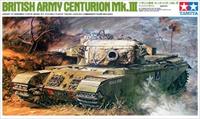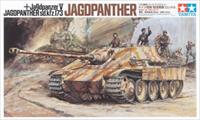 ---
Copyright Martin Willey