---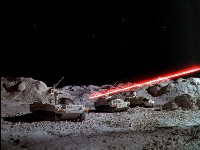 We first see Moonbase Alpha's laser tanks in The Infernal Machine. They are also briefly glimpsed in The Last Enemy (the "This Episode" sequence) and Space Warp (in the Eagle hangar). There were three different designs.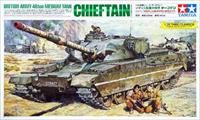 All three tanks were motorised, built from 1/25th scale Tamiya Chieftain tank model kits. The tanks are built over a wooden platform attached to the Tamiya tank base.
The designs, especially of one, is clearly inspired by the tracked lunar reconnaissance tank from Hergé's Tintin adventure Explorers of the Moon (1952). Two of the tanks have transparent bubble domes for the driver (like in Tintin), while one has Eagle-like inset windows for two drivers.
Real-life Chieftain variants have been produced which feature the same basic chassis and hull, some without the gun turret/armour, but fitted with specialised equipment such as a bulldozer or a towing crane. Similarly, the laser tanks are presumably dual purpose defence and construction vehicles used to build and maintain Moonbase Alpha.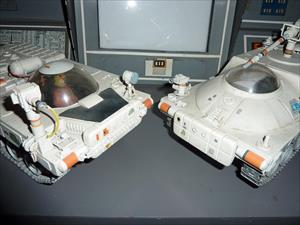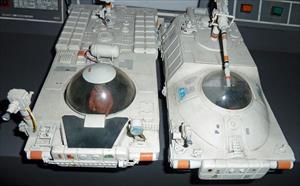 Two of the laser tanks can seen in the Eagle hangars in Space Warp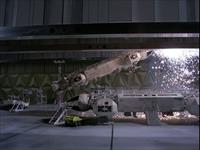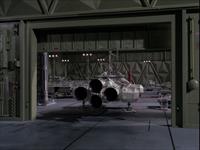 Below, the tanks at the Space City exhibition (1977-1981).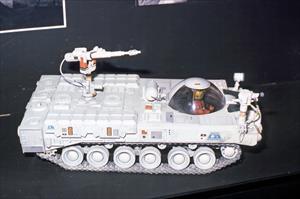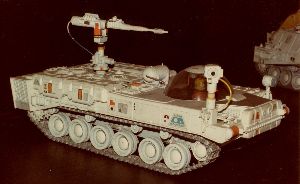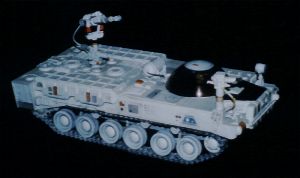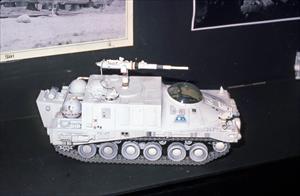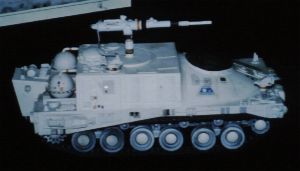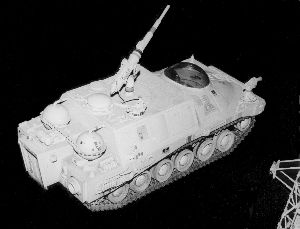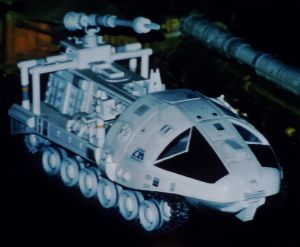 The tanks were presumably construction vehicles used to build Moonbase Alpha, which have been converted for defence.
Below, tanks after Alton Towers.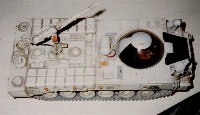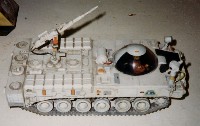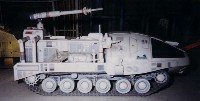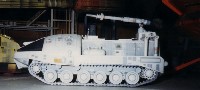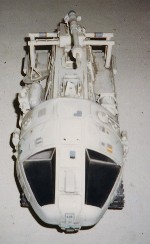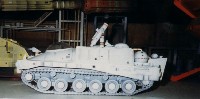 ---
Contents copyright Martin Willey