---
The original Amphicat prop was redecorated twice during the series. For The Full Circle, black outlines were added on the front. For Space Warp, a large number "5" was added to each side, and the dashboard added airlock switches ("inner door - outer door - pressurise - depressurise"). The side mirrors were damaged in The Taybor, and removed entirely for the following episodes.
After the series, the moonbuggy was displayed in the Blackpool Space City exhibition and later at Alton Towers. In the exhibition the dashboard and petrol cap area were redecorated (with original labels). In 1989 it was bought by Phil Rae, who eventually sold it to the Cars Of The Stars museum in Cumbria, although it was not on display.
It was then sold to a fan. Here, thanks to Andrea Manni, is the original moonbuggy in January 2022.
The vehicle retains many of the features and markings from the series, with some later labels added by the Space City exhibition. The exhaust over the rear right wheel is still connected to a pipe which directs the exhaust fumes underneath (which you can clearly see in the opening scenes of Breakaway). The holes for the wing mirrors that went missing in Year 2 are visible. In front of the mirrors were two "MBA" badges; one has been lost and the remaining is curiously a Dutch flag. The front of the vehicle is autographed by Nick Tate and Catherine Schell.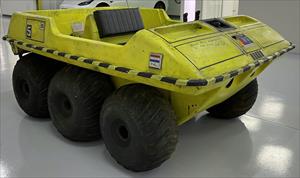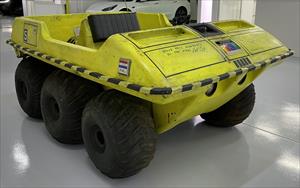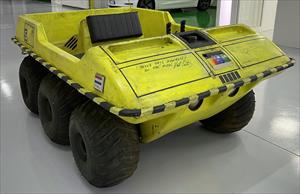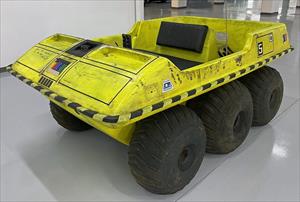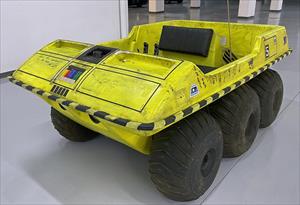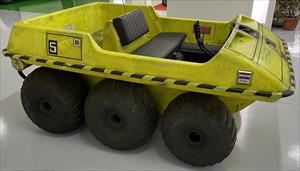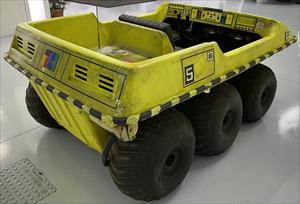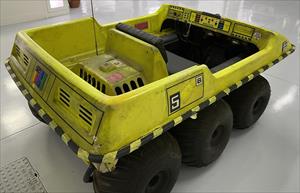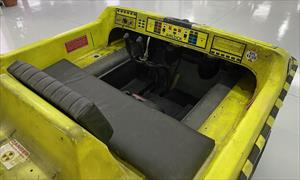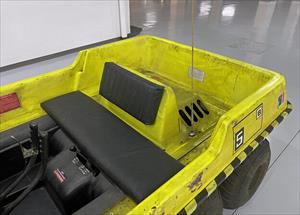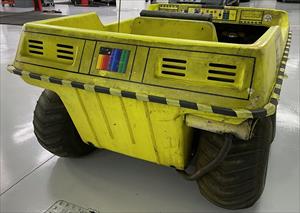 ---
Space 1999 copyright ITV Studios Global Entertainment
Page copyright Martin Willey