Script To Screen
---
Devil's Planet was written and filmed under the title "Devil's Moon". The script, by Michael Winder, was dated 9th September 1976. The images show the Martin Landau's script, thanks to Carine Wils. The cover is heavily doodled with smiling flowers, while the front page shows Landau noting "Track down old tapes and films" and listing several titles including Columbo, Bob and Carol and Martin and Barbara, Savage and Welcome Home Johnny Bristol.
Landau writes: Pages 1 to 8 - too clinical, too medical. I should relate to these things out of savvy instead of standing back + taking orders from subordinate characters
Landau also notes "Pages 41 + 46 Dialogue re: violence" which the following pages will explain.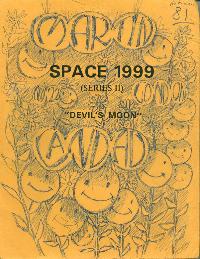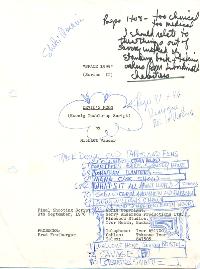 ---
Space 1999 copyright ITV Studios Global Entertainment. Thanks to Carine Wils.