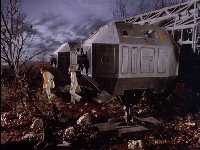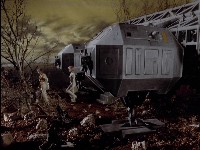 Footage of the Alphans leaving the Eagle was recycled from Another Time Another Place. When the series was remastered in HD in 2005, Jonathan Wood of BBC Resources altered the sky colour to blue, to agree with the colour seen in the rest of the episode.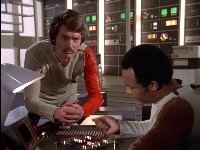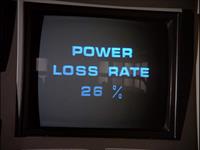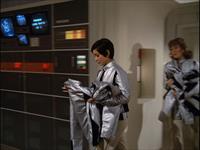 Paul looks up at the screen to see the power loss is 26%. Sandra enters Main Mission with silver coats. As she passes the front screens, we see the screen in the background reading 30%. As she passes Paul a jacket, there is a bleep and they look at the screen. In close up, the screen reads 26% again- before it changes to 30%.
Copyright Martin Willey.