---
---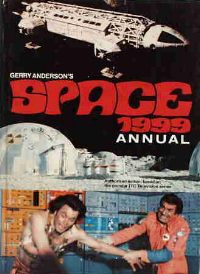 This is a small selection of the "fight" set of Year 2 publicity photographs, with stunt men in costumes from One Moment Of Humanity and Journey To Where.
See also the fight continuing in the Eagle cockpit in the Eagle Fire section.
Koenig vs Vegan. The stuntman is Rocky Taylor (imdb). One of this sequence appeared on the cover of the UK annual in 1978, convincing a generation of young fans that it was a cut sequence from One Moment Of Humanity.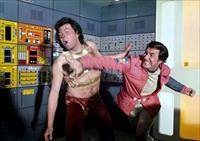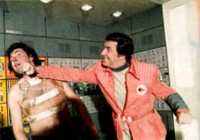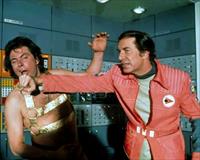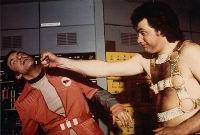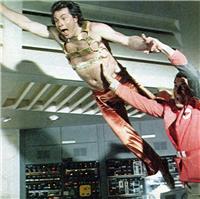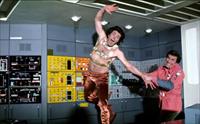 Helena vs smurf. This is stuntman Frank Maher in Alphan jumpsuit and washing up gloves.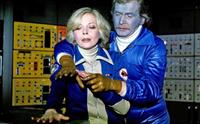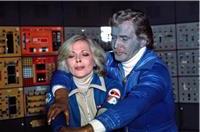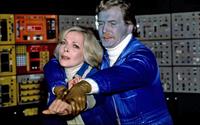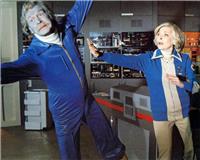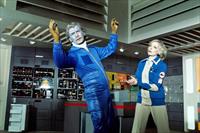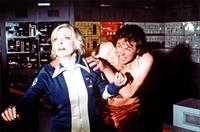 Helena also got menaced by Rocky Taylor.
Maya vs Vegan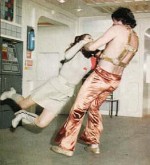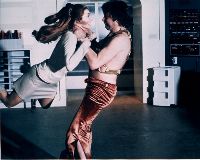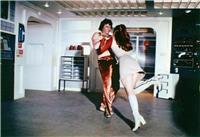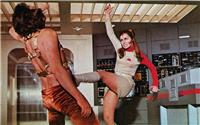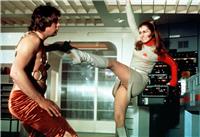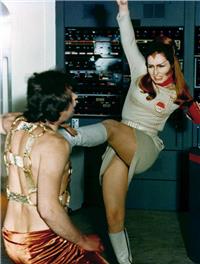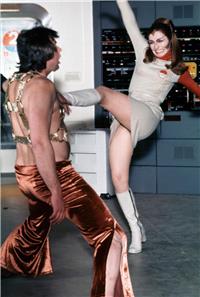 Maya vs Number. The boot sequence of shots is particularly weird. To make the back of the desk more interesting, two roughly painted wood columns have been added. They don't fit, so little wood wedges on the floor hold them in place.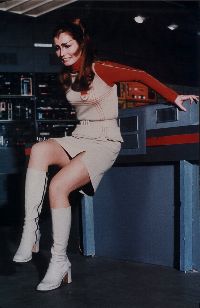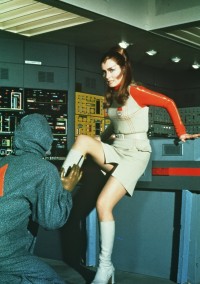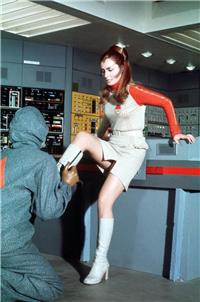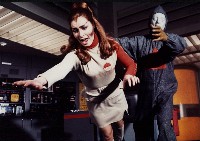 Tony, Alan and Maya vs Vegan and Highlander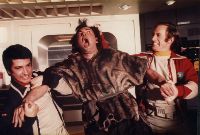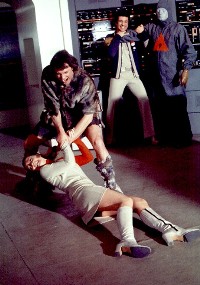 Alan vs Highlander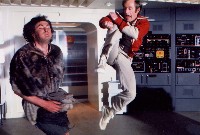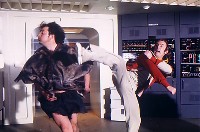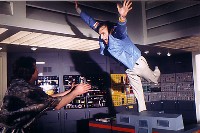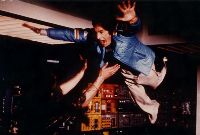 ---
Photos copyright ITV Studios Global Entertainment