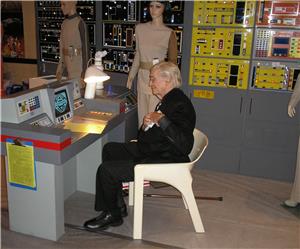 Autographica is a large UK show for autograph collectors. It headlines real-life astronauts, actors from science fiction films and TV, and sports stars. The schedule includes lectures, photo shoots and a "celebrity dinner". The 2012 show was held in Birmingham 12-14 October, 2012.
The 2012 show included many Space 1999 cast, including Martin Landau, Catherine Schell, Sylvia Anderson, Prentis Hancock, Suzanne Roquette, Anton Phillips, John Hug, Sam Dastor, Alibe Parsons, Sarah Bullen, Roy Dotrice, Dave Prowse, Robert Rietty
Darrell Simmonds and Hilton Fitzsimmons recreated a full sized Command Center set wall and desk which was on display at the show. There were various mannequins in uniforms, including Nick Tate's original spacesuit. Alongside was a table of replica models and the original 44 inch Eagle.
---
Pictures thanks to Simon Rhodes, Mark Shaw and Paul Stankevitch.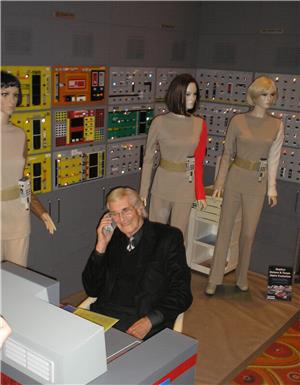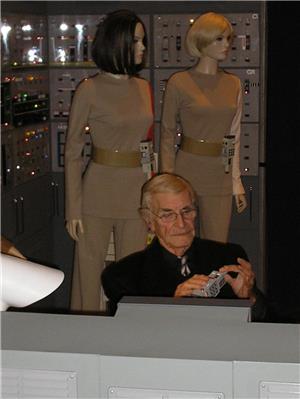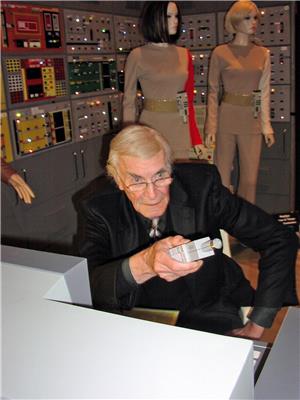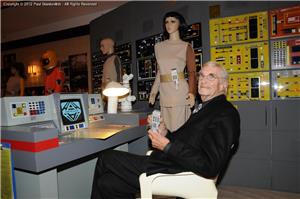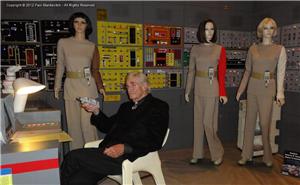 Martin Landau uses Mark Shaw's replica commlock.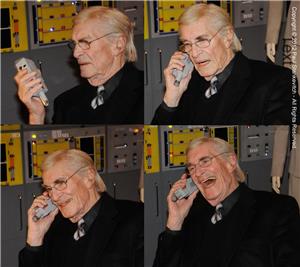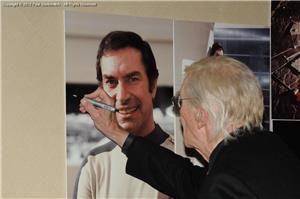 Below: Hilton, Martin Landau and Darrell on their Command Center set.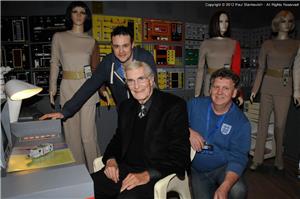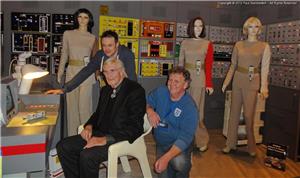 Below: Paul and Caroline Stankevitch with Martin Landau.