サンダーバード写真集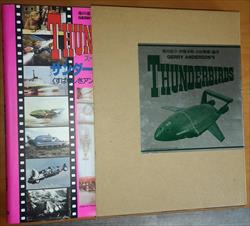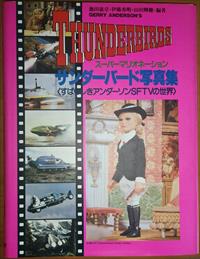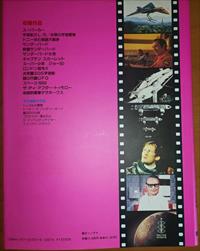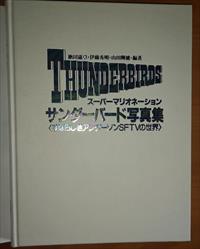 This Japanese book, edited by Ikeda Noriaki, Itou Hideaki, Yamada Teruho, was published by Asahi Sonorama in 1993. The title, サンダーバード写真集, translates as "Thunderbird Photobook". Because of the pink dust jacket (and lack of English text), it is widely known as the "pink book" outside Japan.
This hardcover is 371 glossy pages plus 4 page index, with a pink illustrated dust jacket and a stiff card sleeve. Unusually for a Japanese publication, the spine is on the left (like a conventional UK book).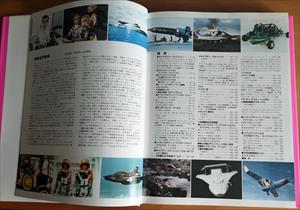 The book covers all the Gerry Anderson series, from Supercarto Terrahawks, concentrating on photos of the model vehicles (the model-heavy series from Thunderbirds on have most pages). The section focusing on live action series starts on page 241, with Space: 1999 covering 26 colour pages from page 284, then a further 8 black and white pages from page 340. Finally there are several pages of merchandise lists with small photos (again, separate colour and black and white pages).
The photos are taken from ITC publicity, film frames, and model shots largely from the collection of Phil Rae, taken at the Space City exhibitions and in his own attic, with some shots by Martin Bower. The quality of the photos is generally very good, but some are poor, including some of the actor photos. Many photos are now familiar but a few have not been seen elsewhere.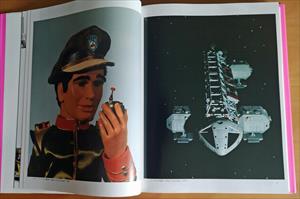 Pages 4 to 21 are full-page portraits of puppets and models. Here is Martin Bower's 22 inch Eagle.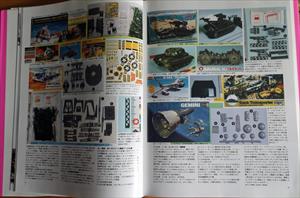 Four pages are devoted to the model kits that were used to decorate numerous models.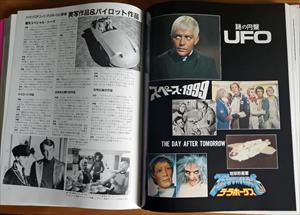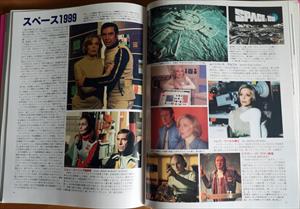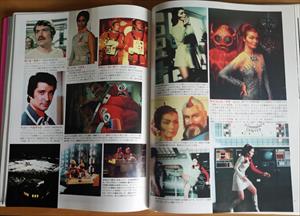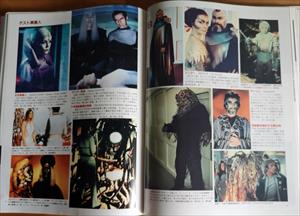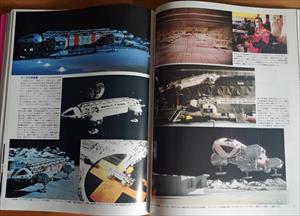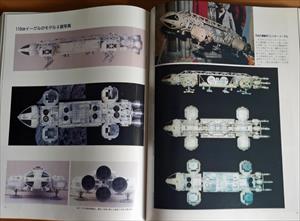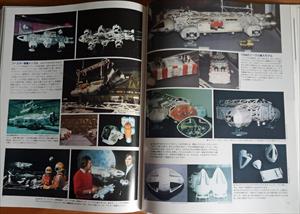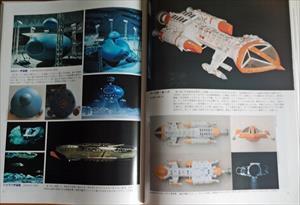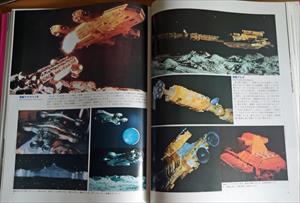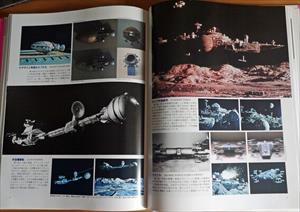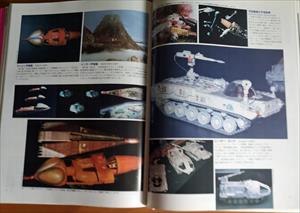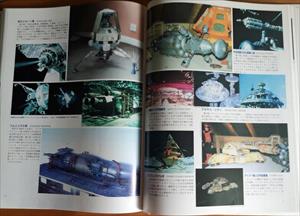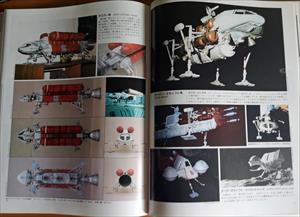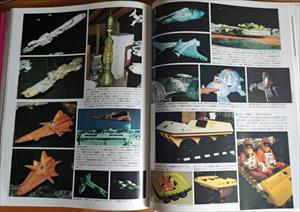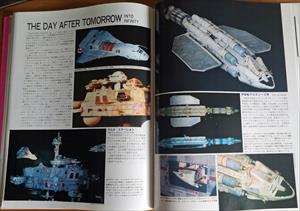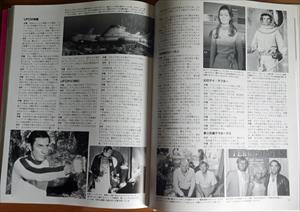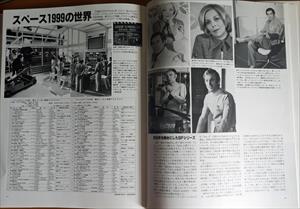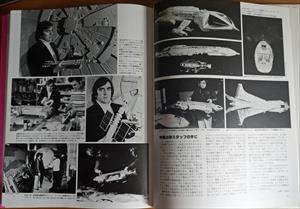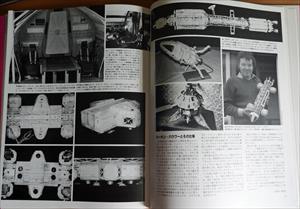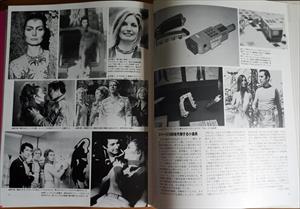 The final merchandising pages include some rare Japanese merchandise, including the theme single, pencil cases, jigsaw puzzle, VHS tape, the Popy Eagle and the Imai Eagle, plus a belt and braces (suspenders).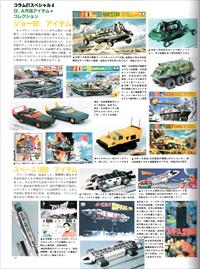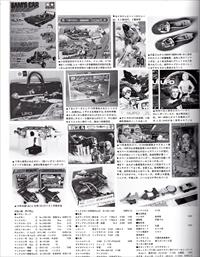 ---