---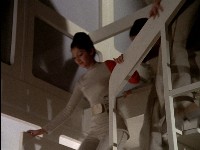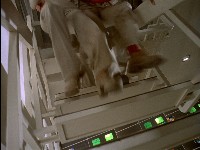 The balcony stairs appear in War Games as stairs to the underground areas of the base. The stairs appear in Year 2 in the Eagle launch area seen in Space Warp.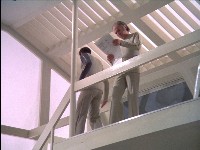 Frequently we see staff walking up and down the stairs to the balcony, but there are only a few chairs present. Perhaps it is a coffee break area.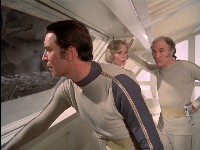 The windows are large and angled.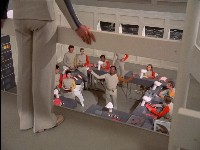 The view down to Main Mission.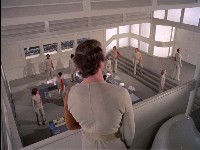 The balcony has a solid low wall instead of open railing in this shot (and it only extends to the vertical post right). The stuntman will fall over the wall, which conceals the padded landing surface. Thanks to Shane Johnson.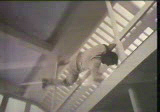 In the opening titles, we see a crewman thrown across the balcony during the Breakaway. The original opening titles showed someone thrown off the balcony.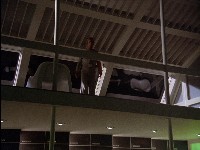 Some people jump voluntarily over the balcony, as here in Collision Course.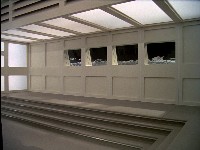 The windows on the opposite side to the computers are initially on a platform.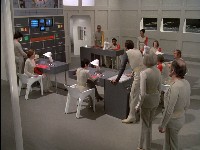 In Earthbound, the platform is gone.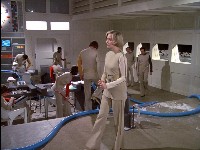 After Earthbound the windows move forwards one panel.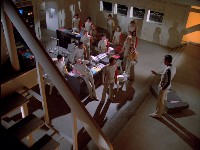 End Of Eternity: the later layout (a lighted panel descends the steps before the windows).