Main Mission
---
There are a number of different portable instruments usually seen on the desks. The Eagle remote control is featured in Breakaway and used extensively throughout the series.
Sandra's dial
Sandra usually has a display in front of her desk. It isn't present in Breakaway or Matter Of Life And Death; it first appears in Black Sun. It detects asteroid collisions (Black Sun) and internal heating changes (Force Of Life).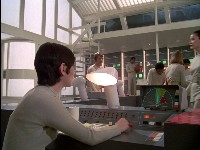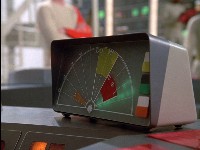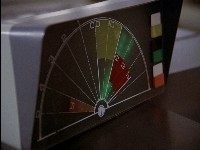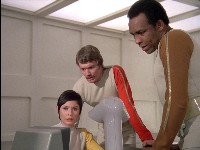 Keyboard 1
Paul's keyboard normally sits at the front of his desk. He often presses buttons to initiate calls or show things on the Big Screen.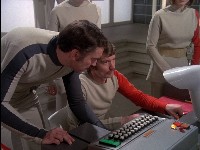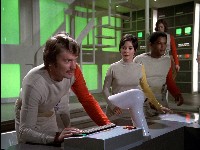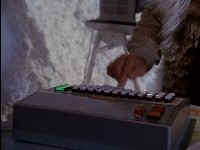 Keyboard 2
A second keyboard is usually at the end of the desks closest to the Big Screen and the computer wall. There are two different designs. Only one is featured, in Collision Course, but it is rarely used in other episodes.
---
Copyright Martin Willey